NSA is seeking seminars for the 2022 Winter Conference in Washington, DC on February 5-8, 2022.   Fill out the form below to nominate yourself or a colleague to present a seminar during the conference.  
PROPOSALS SHOULD BE RECEIVED BY OUR DEADLINE OF NOVEMBER 12, 2021, TO BE CONSIDERED.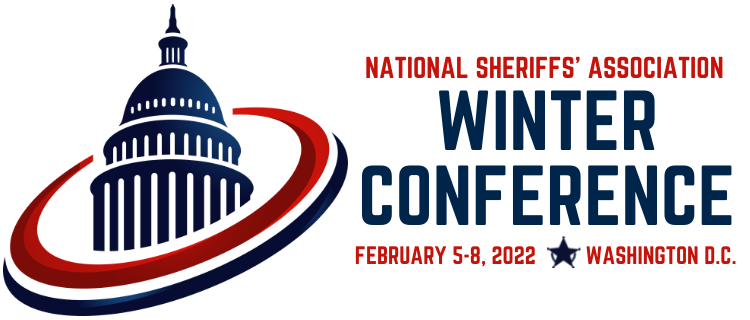 Speakers selected to present at the NSA Winter Conference will receive a complimentary conference registration.  NSA does not pay travel expenses or honorariums.  Any additional full conference registrations will be at full price.
Proposals will be reviewed by NSA's Winter Conference Seminar Selection Team for possible inclusion as a seminar topic at the National Sheriffs' Association 2022 Winter Conference in Washington, DC February 5-8, 2022. 
Suggested Proposal Topics: community engagement, de-escalation, issues for rural sheriffs, officer wellness, legal/legislative updates, recruiting/retention, court security, jail operations, leadership, law enforcement operations, technology/innovation. 
Proposals must not be attempts to sell/advertise a product or service. Please reach out to Kathy Maguire to inquire about showcasing your product/service in our Exhibit Hall.
Accepted Proposals
Upon notification of your proposal being selected for presentation at the NSA 2022 Winter Conference, NSA will provide the submitter with seminar details, terms, and conditions. Presenter(s) must agree to all requirements as stated and agreed to by NSA to be eligible to present.
NSA reserves the right to edit title, seminar description, and seminar outcomes for promotional purposes. No edits will be made without written notification to the presenter(s).
Upon acceptance, an NSA representative will contact the submitter with information containing session date, time, and location.
All presenters are expected to adhere to the policies, procedures, and deadlines.
Presenter Benefits
NSA is committed to providing educational opportunities for our members and attendees. NSA is committed to promoting topics, organizations, and/or presenters for the purpose of promoting the Office of Sheriff and the law enforcement profession. Presenting at an NSA conference provides the following benefits:
Marketing and professional exposure to the NSA membership through outlets such as Sheriffs.org, Sheriff & Deputy Magazine, and NSA e-newsletters.
Opportunities to present NSA webinars, in-person, and virtual training sessions.
Opportunities to engage directly with members, attendees, and others in the law enforcement profession.
Enhanced professional credibility and prestige that comes from affiliating with NSA, whose conferences are among the most distinguished in the law enforcement profession.
---