NSA President Releases Statement on Dakota Access Pipeline Activity
Read the entire statement here.
"While the entire situation seemed to be de-escalating upon my departure on Sunday October 30th, it remains to be seen if the violence and illegal acts are truly over. I must commend the professionalism and patience of law enforcement officers under the leadership of sheriffs such as Cass County Sheriff and National Sheriffs' Association Board member Paul Laney, Morton County Sheriff Kyle Kirchmeier, and Burleigh County Sheriff Paul Heinert. The North Dakota State Police as well as several area Police Departments also played essential roles. The operation evicting trespassers, some of which became violent was carried out with professionalism and restraint despite liberal press stories to the contrary. I must also commend the numerous sheriffs' office throughout the multi-state area including NSA Executive Committee Member Rich Stanek of Hennepin County, Minnesota who sent personnel to assist with protecting lives and property.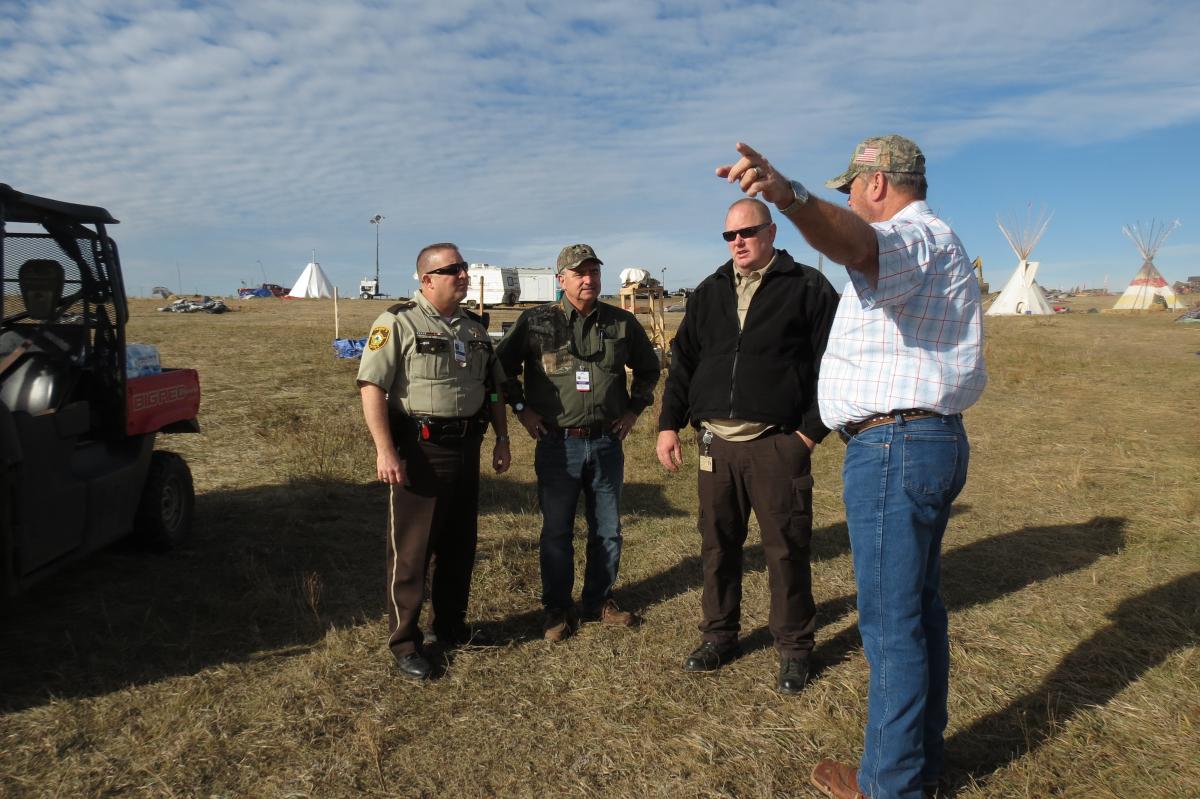 I certainly feel empathy for the Native American peoples of America and especially the Sioux due to the treatment they received at the hands of the U.S. Government in the latter part of the 19th Century.  These Native American Cultures are and should be a proud people for whom we should all have concern.  However, the law and facts simply do not weigh in their favor in this case from everything I seen. This project went through an extensive approval process over many years and court challenges in Federal Court have failed to be successful.  We are a nation of laws.  Emotion and empathy cannot carry the day. It just seems that opposition to this pipeline is not reasonably based upon legitimate environmental concerns. Energy independence has been one of the major goals of this country for decades. In my home state of Louisiana, we are surrounded by gas and oil pipelines and safely so. In another ironic twist, it is widely known that the Standing Rock Tribal Chairman owns a convenience store and gasoline station on the reservation."