Crime Prevention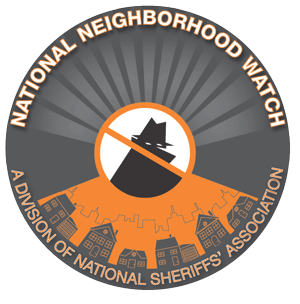 Neighborhood Watch is undoubtedly one of the oldest and most well known crime prevention programs in history. In 1972, as a result of the increase in crime in the late 60's, NSA responded by creating a national homeland security initiative to establish resources to assist local law enforcement and citizens. Thanks to multiple grants by the Department of Justice, NSA has been able to provide multiple resources to sheriffs and police around the country for almost 40 years.


The NNW Safety System is an interactive video alerting system with professional monitoring to dispatch law enforcement in the event of an actual crime – and can be used both indoors and outdoors. NNW developed the Safety System using proven technology featured in several Sheriff Magazine case studies reducing crime and making arrests; video alarm technology that has been officially endorsed by the NSA for several years. A key consideration for Neighborhood Watch was to create an affordable solution that would not be limited to the affluent communities but could be widely deployed in the neighborhoods with the greatest need. Minimum requirements for operation are a smartphone to see the alerts and Internet service at the customer premise.


Celebrate Safe Communities
In 2008, the National Sheriffs' Association (NSA), the National Crime Prevention Council (NCPC), and the Bureau of Justice Assistance (BJA) teamed up on an exciting project designed to help local law enforcement agencies and their community partners kickoff celebrations of Crime Prevention Month every October. NSA, NCPC, and BJA are eager to assist your department in educating, mobilizing, and thanking all the residents, businesses, and others helping keep your community safe from crime!


NSA makes available a comprehensive array of materials—perfect for groups all stages and types of neighborhood watch groups. It doesn't matter if your watch group is called Block Watch, Crime Watch, Community Watch or Neighborhood Watch. NSA works hard to make prices as reasonable as possible for law enforcement and citizens.
Among the items NSA makes available are:
Metal Road Signs

Window Decals

Magnetic Car Signs

Specialty Orders for Signs and Decals are Welcomed!!!
Email
NSA's Crime Prevention Section.
Crime Prevention Patch
The National Sheriffs' Association is offering Crime Prevention Patches to any sheriffs office and sheriffs department across the nation. These patches are given to area Boy Scout troops and Explorer Scout programs for their involvement in the crime prevention process.