Ballistic Vest Donated For Sheriff's Newest K9, Duke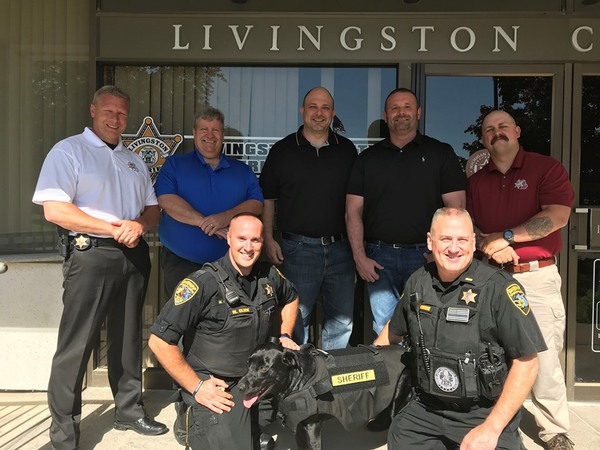 K9 Duke, the newest addition to the Livingston County Sheriff's Office, will be outfitted with a unique ballistic vest that was recently donated to the program.
The ballistic vest is said to be unique because it is similar to the vest that is worn by Sheriff's deputies which is not only bullet-proof, but stab-resistant as well. That feature is critical for K9 Duke, who will be utilized in the county jail working to detect contraband that inmates have smuggled in. He is being trained to detect illegal street drugs and will eventually learn how to detect electronics and vaping instruments. Livingston County Sheriff Mike Murphy says while rare, sometimes weapons do make their way into the jail, and it's a relief to know that Duke will have the same protections as the deputies.