College teams with sheriff's office to reduce recidivism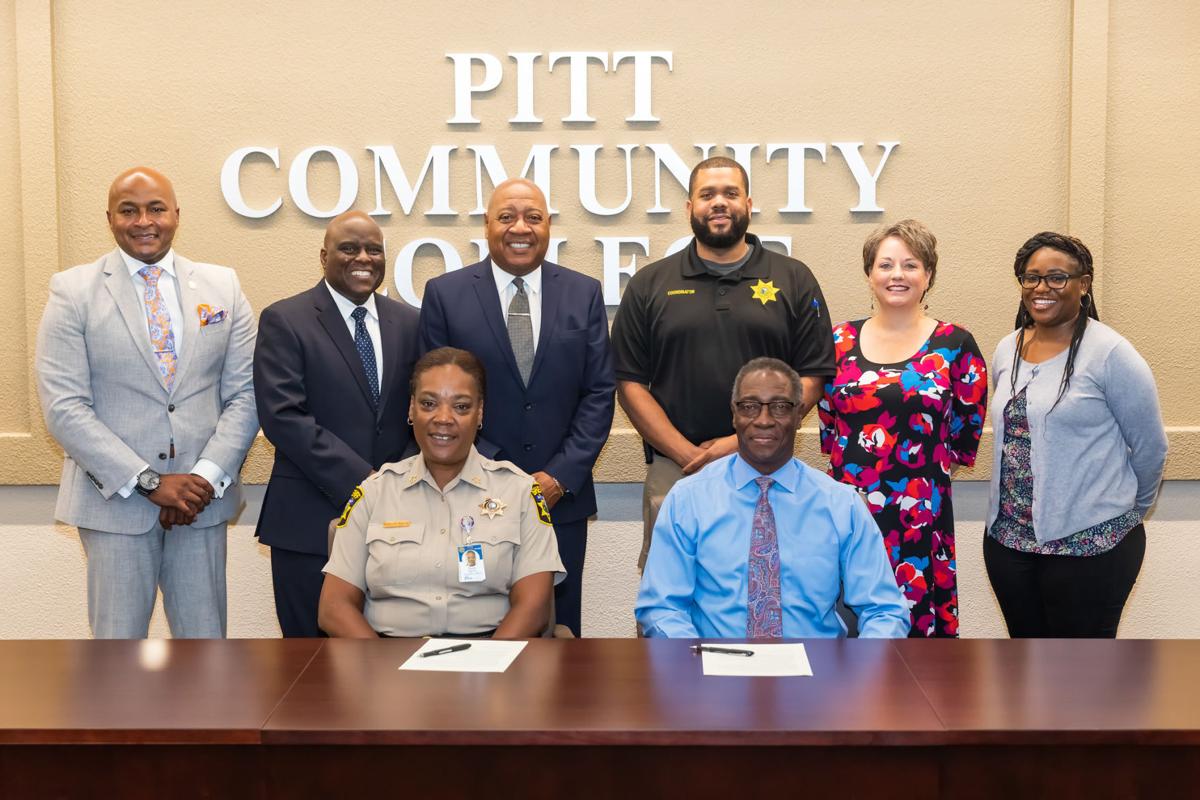 Pitt Community College and the Pitt County Sheriff's Office are partnering to provide services that will help incarcerated females successfully re-enter society upon release from the Pitt County Detention Center.
On Wednesday, PCC President Lawrence Rouse and Pitt County Sheriff Paula Dance signed a memorandum of understanding that calls for the Sheriff's Office to actively refer female detainees and those recently released from PCDC to the college for transitional support services. Pitt will assess the referrals to identify potential barriers to their future success and determine their specific training needs.
"I'm always excited when Pitt Community College can partner with local organizations and help members of our community become productive citizens," Rouse said. "Teaming with the Pitt County Sheriff's Office is a reflection of the college's commitment to educational equity. Everyone who wants a PCC education should have an opportunity to access our programs and services and succeed in them. We don't want to leave anyone behind."