Deputies find caged child during animal cruelty probe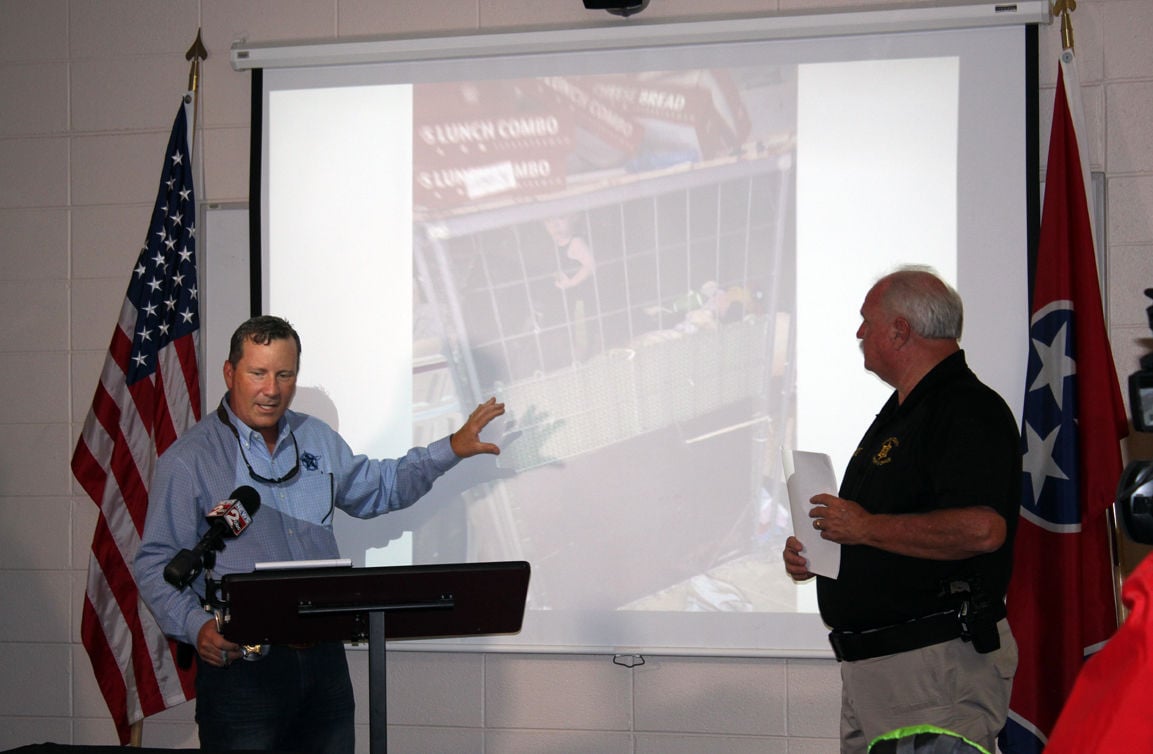 About 8:50 a.m. Thursday, sheriff's officers arrived at a singlewide mobile home at 2465 Dale Cemetery Road to investigate an animal cruelty complaint.
They made their way past a front yard overflowing with pens and kennels, and saw the home's front door propped open.
Inside, they could see a dog cage holding a one-and-a-half-year-old boy.
"Throughout the whole trailer, there's no toys, there's no blankets, there's no anything," Sheriff Monte Belew said at a Friday morning press conference.
"Everything that that child possessed or played with was in this kennel right here."
"In short, the child was living just like any other animal on the property," Sheriff's Investigator Scott Wyrick said. "In a cage, in filth."