Deputy dads: Jefferson County law enforcement sees 17 babies born this year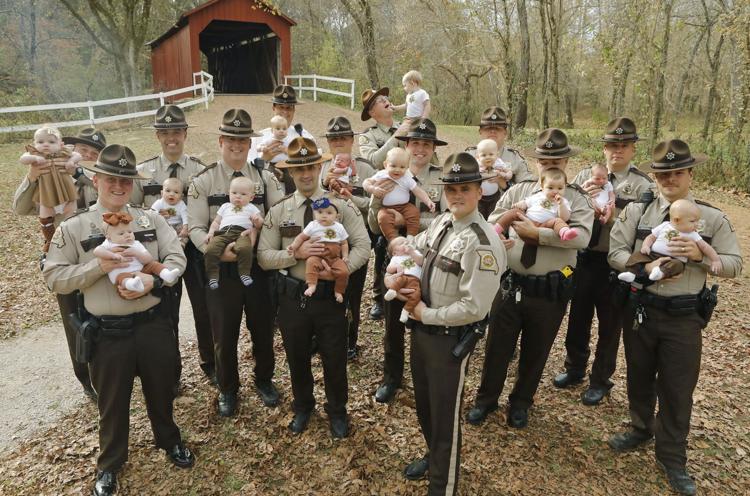 JEFFERSON COUNTY — Call it a sheriff's office baby boom — 17 law enforcement officers have become fathers this year. That might be a record for the Jefferson County Sheriff's Office, officials said, which employs 175 sworn officers.
"It's really special," Capt. Andy Sides said of the influx of infants. His second child was born six months ago. "Holy cow."
On Monday, 14 of the 17 new fathers, their wives and their babies gathered at Sandy Creek Covered Bridge in Jefferson County for a photo. Most of the infants, gurgling or whining or wide-eyed and watchful in their parents' arms, were also in uniform — matching white T-shirts with deputy badges printed on them and brown pants and accessories.