Flagler's 13 School Deputies Get Tactical Medical Training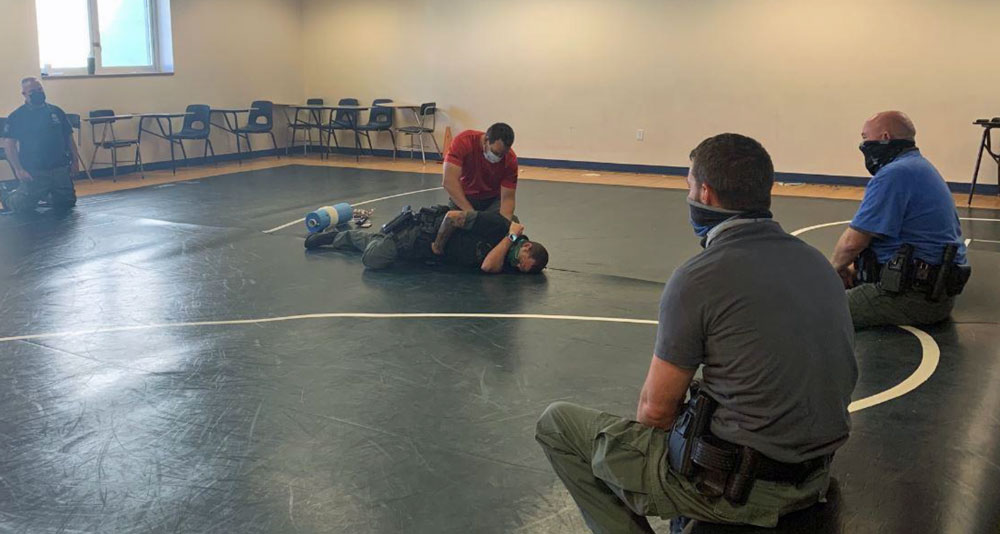 Flagler Schools students had a day off but on Tuesday for Election Day, but the Flagler County Sheriff's Office School Resource Deputy Unit used the vacant rooms at Buddy Taylor Middle School to conduct tactical medical training for first responders.
Sheriff's Deputy First Class Sam Bell, a certified Federal Law Enforcement Training Center instructor in Tactical First Aid, guided the training session designed to educate law enforcement on techniques to treat life-threatening and non-life threatening injuries in critical situations. Additionally, the training covered "Tactical Evacuation Care" where participants demonstrate lifting, moving and extricating victims from a tactical or hostile environment.