Officer Survival for Worst-Case Scenario
For the past several years we have witnessed a growing number of law enforcement officers being killed and assassinated. Some law enforcement training may not be sufficient to prepare officers for these deadly encounters.
This course was designed to prepare law enforcement officers to survive deadly encounters while on duty, including traffic stops, domestic incidents, and even confrontations while off duty.
With the growing threats against law enforcement officers this training is imperative!
Many law enforcement agencies, military personnel, and special-forces personnel have been trained by CRI Counter Terrorism Training School. All of these agencies have stated that the techniques and drills designed by CRI have helped them survive deadly encounters with criminals, terrorists and insurgents.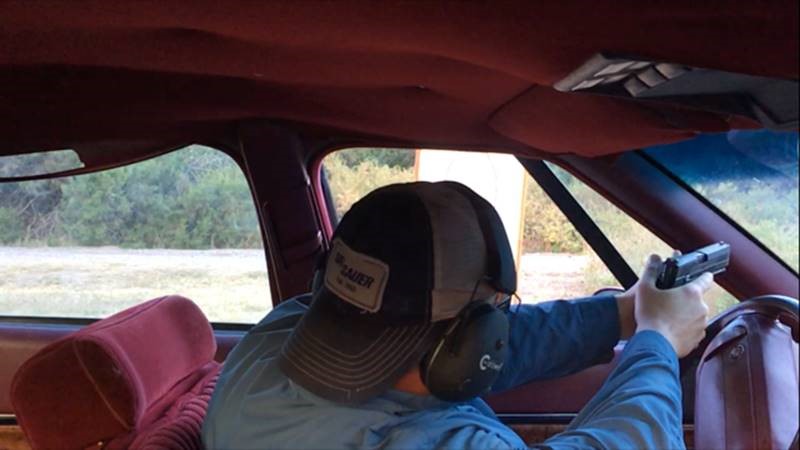 ---
This course teaches the following:
Deadly traffic stop survival
Involving various vehicles and settings [motorcycle, Sudan, SUV, pickup truck, van and truck]
Realistic force on force exercises
All exercises , based on real scenarios were officers been injured or killed in the line of duty
Deceptive challenging scenarios
 Assassination Survival in Public Places
While sitting in a restaurant eating breakfast, lunch, or dinner. [Such an unfortunate event that happened in Las Vegas, Nevada, where two officers were executed by a husband and wife team while sitting to eat in a pizzeria]
The LEO attack that occurred in Dallas, Texas.
While performing extra duty, off-duty, and overtime shifts.
When being overpowered and overwhelmed by a capable aggressor. [Such of the event that happened in Baton Rouge, Louisiana, were a female officer got killed with her own weapon while she was trying to subdue a suspect in a Wal-mart parking lot]
Assassination Attempt Survival While Sitting In A Squad Unit
Surviving attacks while seated in the vehicle.
Surviving attacks while exiting the vehicle.
Surviving attacks after being lured deceptively into a location.
 Surviving Surprise Attacks
With an edged weapon such as Ax, knives and baseball bats.
Surviving surprise shooting attacks [involving handguns, submachine guns, shotguns and carbine rifles]
Surviving worse-case scenarios when the officer is being overpowered by multiple armed attackers. Split second decision making during surprise attacks.
Disadvantage weapon draw.
Surviving Assassination Attempts At Home
Surviving attacks at the doorstep when entering or exiting your house or apartment.
Home invasion attack with the purpose of assassination of the officer and his family members.
Surviving gang revenge assassination attempts around the household.
---
Minimum 12 students, Maximum 30 students
Five days
No shooting range work
Tuition: $2,000.00