Law enforcement groups meet, discuss border situation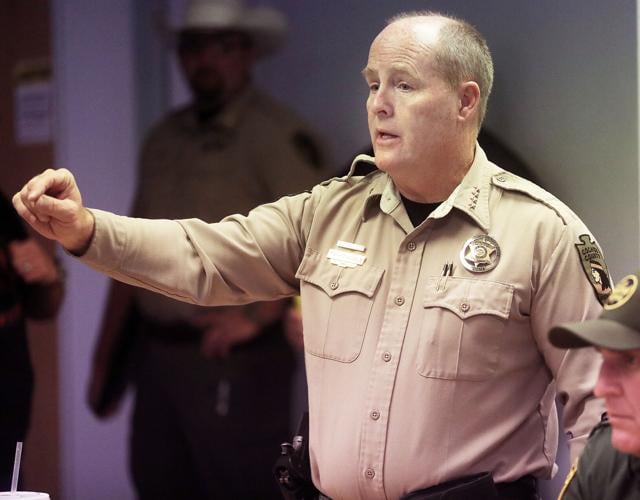 SIERRA VISTA — Undocumented migrants being caught along the Cochise County border by the Sheriff's Office and Border Patrol have told authorities that they're being encouraged to come to this country by TV commercials that promise they'll have jobs at landscaping companies in certain states.
That was one of the revelations that Cochise County Sheriff's Office Sgt. Tim Williams gave to a roomful of police chiefs and other law enforcement officials on Tuesday at a roundtable discussion about the border, hosted by the Cochise County Sheriff's Office and the National Sheriff's Association.
The focus of the session, said Cochise County Sheriff Mark Dannels, is so sheriffs and police chiefs can share information and solutions concerning how the influx of undocumented people into the United States is affecting various communities. The police chiefs were later taken to the border at the Coronado National Memorial, a popular crossing area for migrants.
Jonathan Thompson, executive director and chief executive officer of the National Sheriffs' Association, told the police chiefs he hoped they could relay to their constituencies the challenges counties along the southwest border and "increasingly in the interior (of the country) are experiencing in a very real and deadly way."
"We're in a new place," Thompson said. "In looking at what's going on in our country right now, we're scratching our heads.