Mike Chapman Named Sheriff of the Year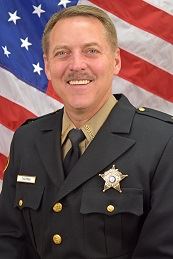 Sheriff Mike Chapman from Loudoun County, Virginia, has been selected as the recipient of the 2023 National Sheriffs' Association (NSA) Ferris E. Lucas Sheriff of the Year award. Chapman will be recognized this summer at the NSA's Annual Conference in Grand Rapids, Michigan, for his contributions to the law enforcement community. 
In recognizing Sheriff Chapman this year, NSA cites his approach to leadership, stewardship, and innovation, along with his successful efforts to protect the Office of Sheriff from efforts to replace the law enforcement responsibilities of his office with a police department and appointed chief. An independent conversion study conducted by the International Association of Chiefs of Police (IACP) affirmed the benefits of a full-service sheriff's office and the accountability of an elected sheriff directly to the citizens. This study is a definitive reference tool for sheriffs throughout the nation who may face similar challenges.
"Mike Chapman is a great Sheriff and an even better person," said NSA Executive Director Jonathan Thompson. "He embodies everything this award was created to recognize, and the peers he serves with on the NSA board see him as a forward-looking leader who is determined to keep his community safe and equip the professionals in his office with the best tools and training to succeed," he continued.