NSA Swears in 80th President, Sheriff Vernon Stanforth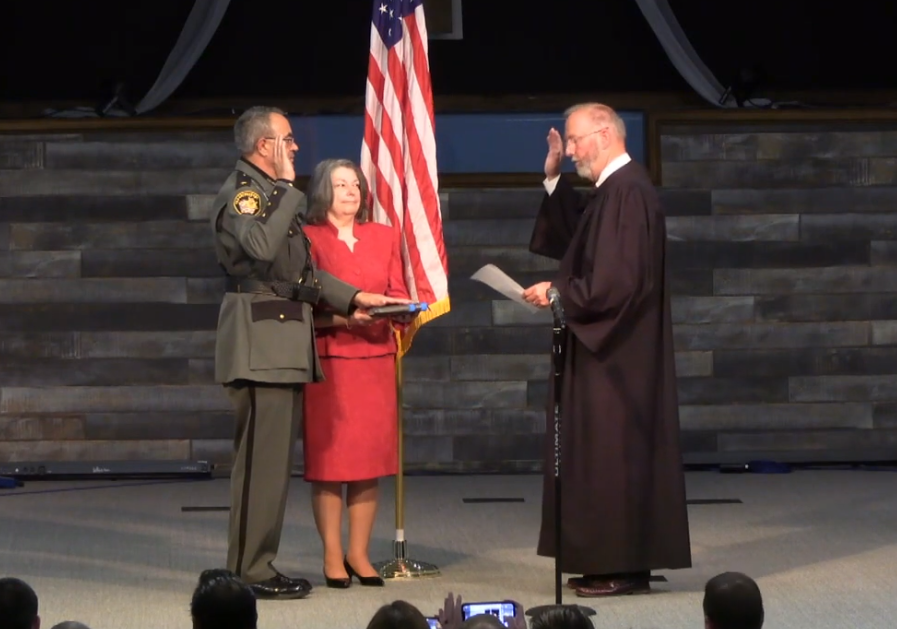 On Saturday, May 8, 2021, Sheriff Vernon Stanforth of the Fayette County (OH) Sheriff's Office was sworn in as the 80th president of the National Sheriffs' Association.
 
Sheriff Stanforth assumed the role early due to our 2020-2021 President, Sheriff David Mahoney, retiring from the Dane County Sheriff's Office to take a role in the private sector.
 
Sheriff Stanforth's swearing-in ceremony, which is available for viewing here, was attended by many of his family, close friends, colleagues, and distinguished individuals, including a representative for U.S. Senator Sherrod Brown; U.S. Representative Steve Stivers; Ohio Governor, Mike Dewine; and Ohio State Senator, Bob Peterson.
"We as a country are facing some very difficult times…I pledge to you, as an Association, my total commitment to the Association, making sure this works and we do the things to make it work and make it work well," Sheriff Stanforth said after being sworn in.