Sheriff's Office Launches Jail-Based Mental Competency Treatment Program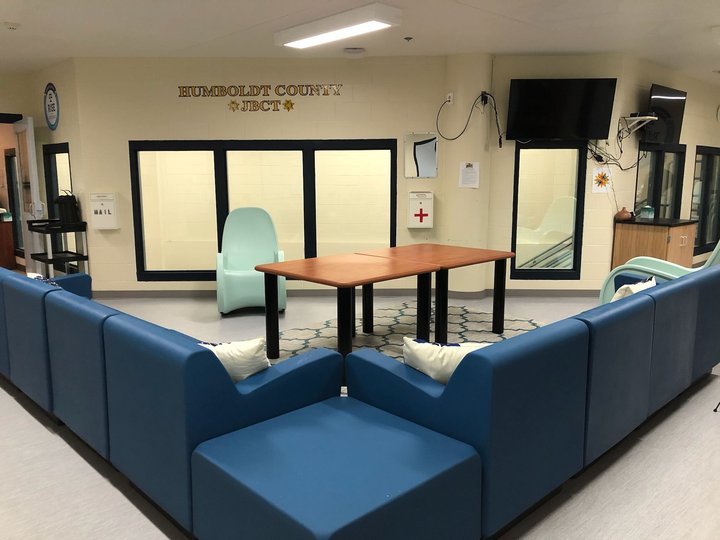 Dressed in all brown, three men fill their coffee cups, take a seat on the couch and talk about life. It's more relaxed here than in other places of the facility, with flowers and inspirational quotes spread across the walls. And if it weren't for the jumpsuits and cell doors, one might forget that this is actually a county jail.
On Thursday, November 12, 2020, the Humboldt County Correctional Facility (HHCF) and Wellpath held a ribbon-cutting for the county's newest initiative to address mental illness within the justice system, a Jail-Based Competency Treatment (JBCT) Program for offenders deemed incompetent to stand trial.
"A couple of years ago, the Humboldt County Sheriff's Office and the Correctional Facility had 20 people who were deemed incompetent to stand trial that were waiting for a place in the state hospital system to go and restore competency," Humboldt County Sheriff William Honsal said. "We had these people languishing in our county jail for up to six months before they could get a space in the state hospital."