Sheriffs Applaud DOJ Directive on Asset Forfeiture
National Sheriffs' Association (NSA) President Sheriff Harold Eavenson, Rockwall County, TX released the following statement today regarding the Justice Department's new directive on asset forfeiture.
"Next to putting cartel leaders in the penitentiary, asset forfeiture is the strongest tool law enforcement has to hurt the drug cartels and assist law enforcement in the fight against illegal drugs. Minimizing the ability to utilize this tool properly will only make the fight against the cartels more difficult for law enforcement and prosecutors."
NSA Executive Director and CEO Jonathan Thompson was on hand for AG Session's announcement.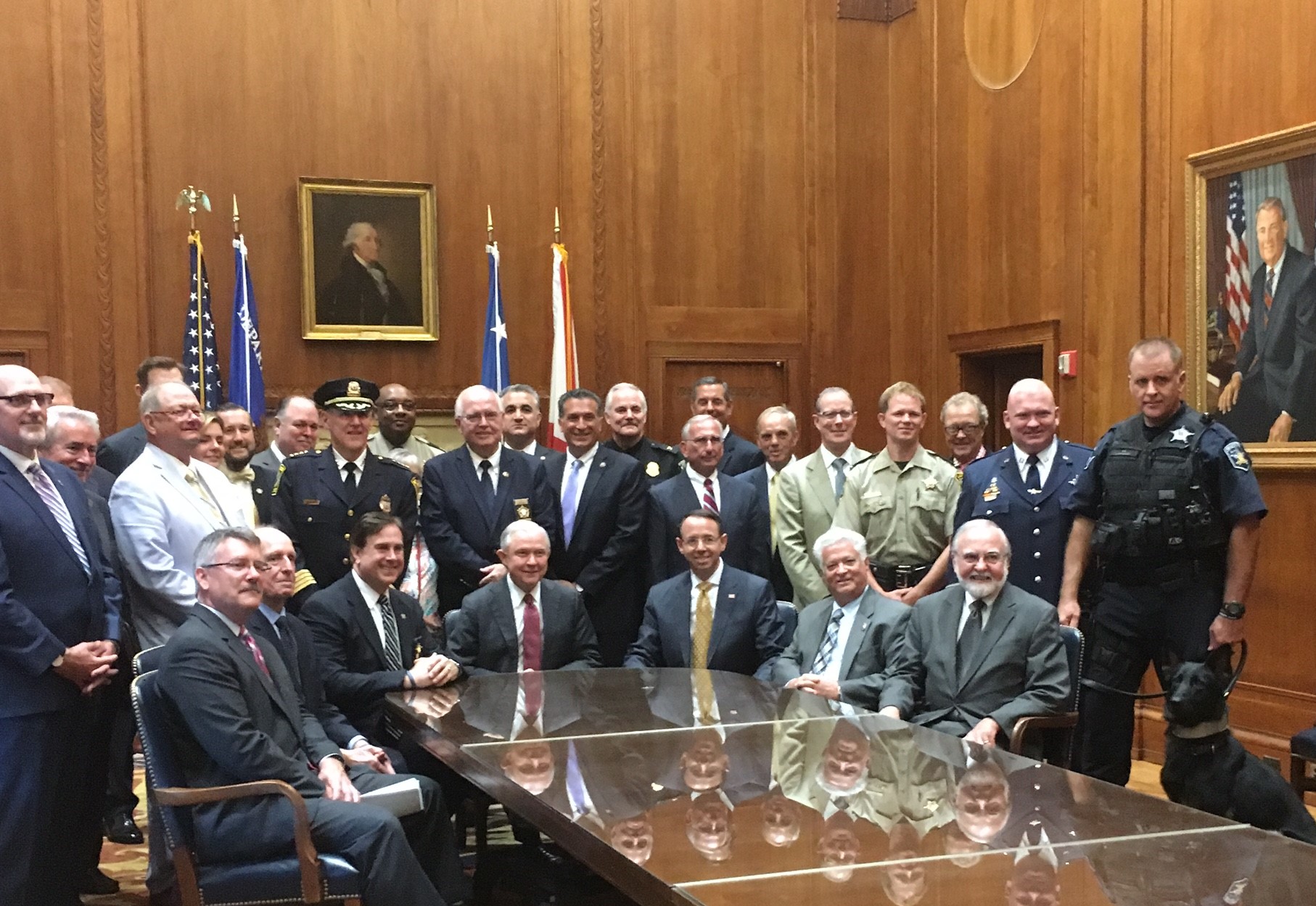 ---
DOJ Asset Forfeiture Policy Directive
DOJ Order No. 3946-2017: Federal Forfeiture of Property Seized by State and Local Law Enforcement Agencies