Substance Use Resource Library
Fentanyl Safety Recommendations for First Responders: The Fentanyl Safety Recommendations for First Responders, and the companion training video Fentanyl: The Real Deal, provide unified, scientific, evidence-based recommendations to first responders so they can protect themselves when the presence of fentanyl is suspected during the course of their daily activities such as responding to overdose calls and conducting traffic stops, arrests, and searches.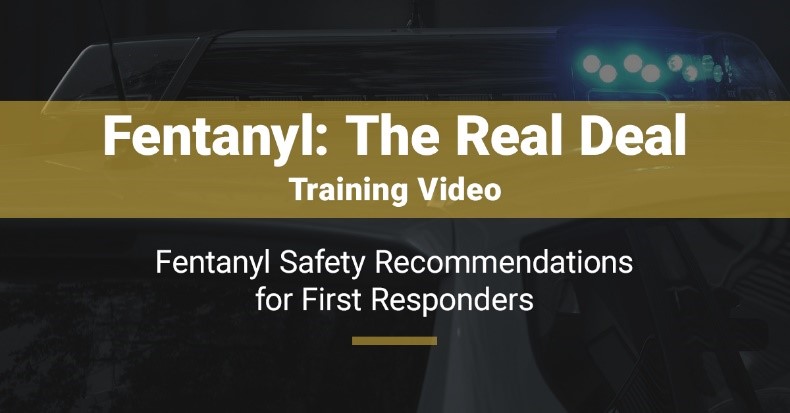 NSA Opioid Summits:
Webinars:

OPIOIDS, ANIMAL WELFARE, AND K9 SAFETY (UPCOMING: November 6, 2018): The opioid crisis has impacted animal welfare and working dog safety in several ways. This webinar reviews the risks to pets of opioid abusers and working K9s. Recommendations will be made to help keep pets of opioid abusers and working K9s safe, including risk mitigation and emergency preparedness. This material is appropriate for animal welfare workers, animal control officers, K9 handlers/officers, and veterinarians.

Learn about the common animal maltreatment (neglect and abuse) cases that are being seen resulting from the opioid crisis;
Learn steps to take to reduce the risk of opioid exposure in working K9s including emergency preparation with Narcan kits and other safety equipment.
Learn to recognize the signs of opioid intoxication in dogs and steps to take in an emergency.

IMPLEMENTING MEDICATION ASSISTED TREATMENT (MAT) PROGRAMS IN JAILS (January 11, 2018): Middlesex County, Massachusetts did not let failure stop them when tackling opioid addiction issues.  They learned from what did not work in the first design of their MATADOR (Medication Assisted Treatment and Directed Opioid Recovery) Program to reboot, improve services, and achieve promising results.  The program employs a unique opioid and heroin addiction treatment model that deploys the use of an injectable form of a non-habit forming, long lasting medication that blocks the effects of opioids. Medication is combined with counseling /programming to address the substance abuse issues. Sheriff Koutoujian defines the success of the program by a person that is in compliance with counseling and programs.
FIRST RESPONDER, LAST CHANCE? (April 13, 2017): Drug overdose is the leading cause of accidental death in the US, surpassing traffic fatalities. Opioid use is driving this epidemic. Awareness of prescription abuse and misuse has resulted in people turning to heroin. Heroin is being mixed with ultra potent chemicals and more people are accidentally overdosing and dying.

Opioids have a long history of medicinal and recreational use. They take away pain and activate pleasure sensors in the brain. Too much of an opiate can stop a person's breathing. Naloxone is an opiate receptor blocker that can restore a person's ability to breathe. It can be administered intranasal and can save a person's life. Naloxone is a safe medication that an officer can administer with training. In this webinar, learn how the benefits of an opioid reversal program go beyond just a life-saving intervention and truly embody law enforcement's motto "to protect and to serve".

Reducing Recidivism with Medication-Assisted Treatment in Jails (November 2017): The National Sheriffs' Association (NSA) spearheaded a nationwide campaign to raise awareness among law enforcement of the alarming opioid epidemic. The project continues to educate Sheriffs and jail administrators about comprehensive Medication Assisted Treatment (MAT) programs as an evidence-based practice to help those within a correctional setting recover from substance use disorder. NSA launched this project with the goal of reducing recidivism by preventing relapse through addiction recovery; reducing the stigma associated with substance use disorder; and facilitating reentry by linking community services through a MAT program approach.
​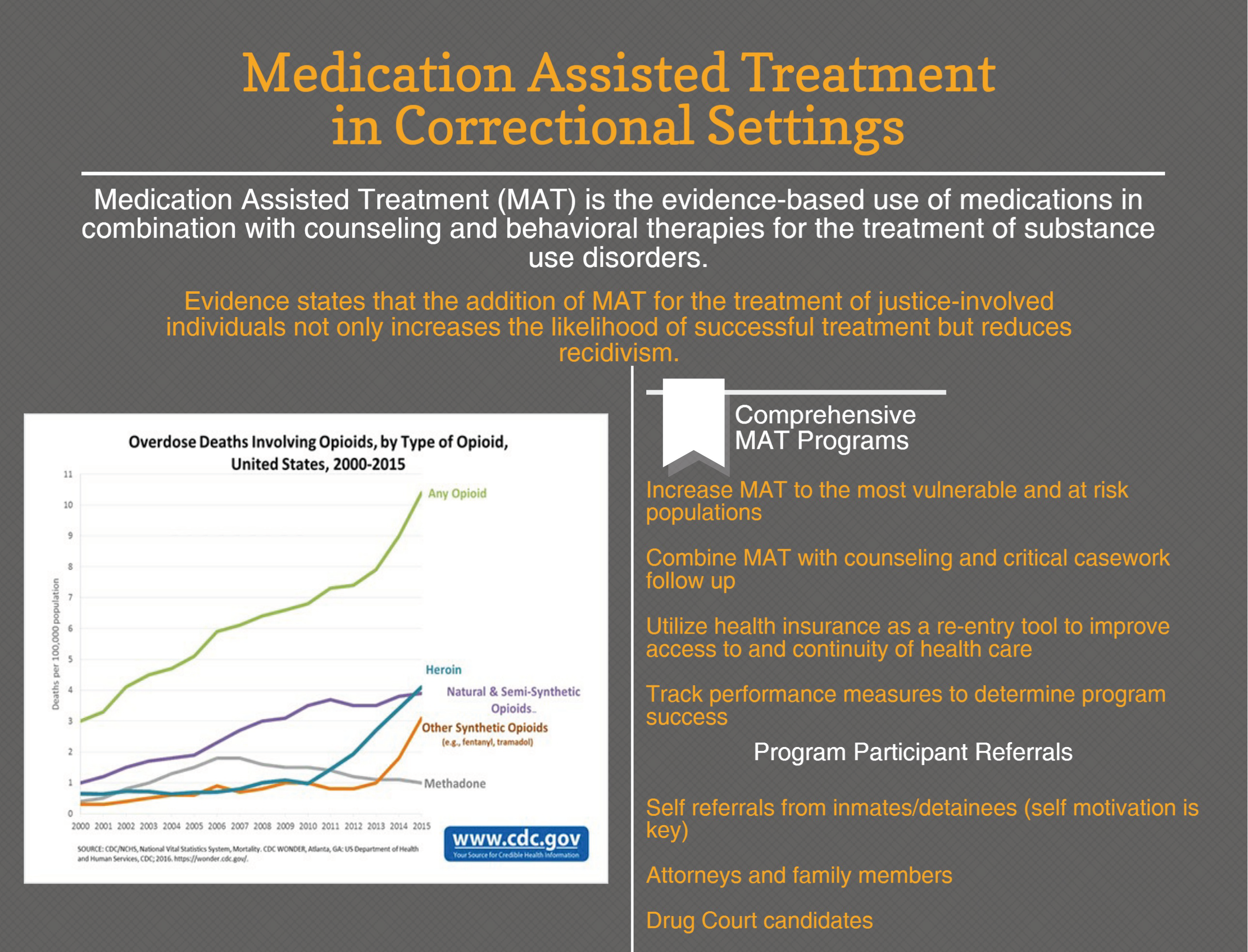 Surgeon General's Advisory on Naloxone and Opioid Overdose: "I, Surgeon General of the United States Public Health Service, VADM Jerome Adams, am emphasizing the importance of the overdose-reversing drug naloxone. For patients currently taking high doses of opioids as prescribed for pain, individuals misusing prescription opioids, individuals using illicit opioids such as heroin or fentanyl, health care practitioners, family and friends of people who have an opioid use disorder, and community members who come into contact with people at risk for opioid overdose, knowing how to use naloxone and keeping it within reach can save a life."

Adapt Pharma® Launches Roll Call Training Video to Educate Law Enforcement on NARCAN®: Adapt Pharma, Inc. launched a new roll call training video to educate law enforcement on proper administration of NARCAN® (naloxone HCI) Nasal Spray 4mg to help reverse the effects of an opioid overdose.  This roll call instructional video can be downloaded from Narcan.com/LawEnforcementTrainingVideo and customized to include a personalized introduction from law enforcement leadership.

Opioid Epidemic Panel from Annual Conference 2017 with Judge Pirro: During the NSA 2017 Annual Education and Technology Expo in Reno, Neveda, Judge Jeanine Pirro hosted a panel featuring Sheriff Keith Cain (Daviess County, KY), Corporal Michael "Duane" Harper (Daviess County, KY), and Dr. Gail Cawkwell, MD, PhD (Chief Medical Officer, Purdue Pharma).