President's Podium: A Critical Year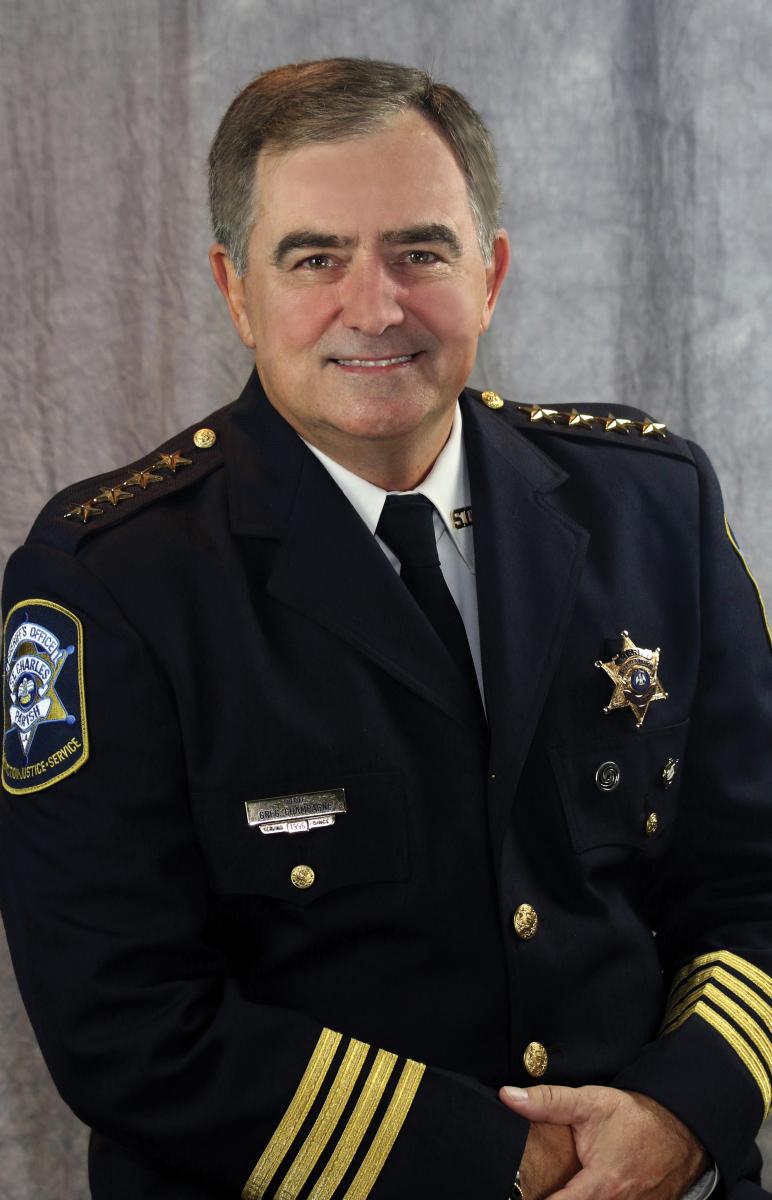 As I begin my term as president of the National Sheriffs' Association, I want to thank everyone for the honor and the privilege of serving as your president, and for your tremendous personal support and commitment to working with me over the next year. I pledge to each of you that I will work my hardest to continue NSA's rise to higher levels of excellence and service to sheriffs, fighting for those causes essential to the law enforcement profession and our duty to protect our communities and this country.
Looking forward, the country is in a national election cycle, and the extent of the challenges to follow depend on the outcome of the election this fall. It is imperative that all law enforcement take a proactive stance for elected leaders who support law enforcement and the causes we hold dear. Remember, the direction of the U.S. Supreme Court is at stake. These elections will determine whether the court takes a strong turn to the left with the appointment of the next justice.
Another of my top priorities is NSA's Institute for Credible Leadership Development, a partnership with the International Academy of Public Safety. I urge you to acquaint yourself with this online law enforcement training program. I can tell you from first-hand experience, the results are nothing short of amazing.
The Sheriffs' Education and Legal Policy Fund (SELPF) is yet another NSA resource that is of immense benefit to the Office of Sheriff. This fund is helping educate our fellow citizens and policymakers about the perspectives of law enforcement in the many criminal justice reform debates occurring throughout the nation. Moreover, SELPF affords law enforcement a voice in the courtroom during the crucial legal battles. In the past NSA has been financially constrained in its ability to speak up. Many sheriffs have already made personal donations to the fund, and I encourage you and your state sheriffs' associations to contribute. 
NSA will continue to support efforts to evaluate and implement practical, evidence-based state and national reform initiatives that ensure our communities stay safe and offenders are held accountable for their actions. These criminal justice reforms must include the priorities of victims to protect against future crimes, and invest in proven programs that place adult and juvenile offenders on paths to success—not back into our jails.
While your NSA leadership and staff will do everything we can to be a strong, national voice for the needs of local law enforcement, we need your grassroots support to do this. Simple things, such as urging your constituents to "like" and share NSA's Facebook and Twitter posts, can go a long way toward connecting with elected officials when the number of our social media "followers" reaches a critical mass.
Sheriffs should become familiar with the national issues impacting law enforcement and share their insights at speaking engagements with local civic groups. Let your constituents know the importance these issues represent to them.
The National Sheriffs' Association will continue getting stronger every day if all of us engage and get in the fight.