Chisago County chief deputy gives shoeless veteran his boots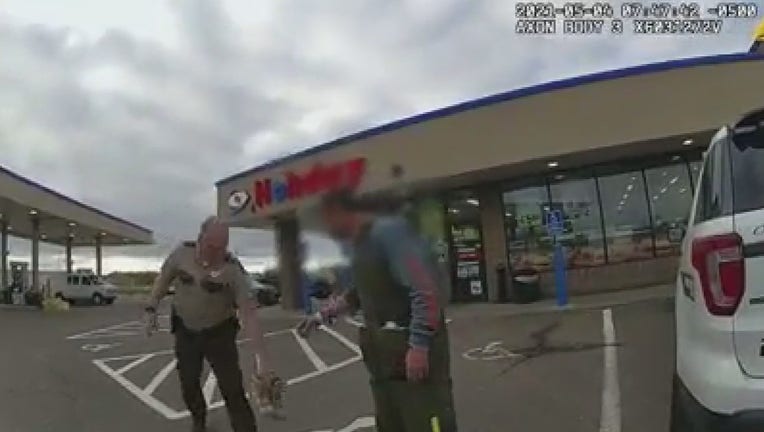 A Chisago County Sheriff's Office deputy is being recognized for a random act of kindness.
What began as a routine check ended with one man receiving a gift he never saw coming.
In May, a Chisago County Sheriff's deputy responded to a call to check on a man near a gas station in Rush City. The deputy's body camera captured the encounter and this week, the office released some of the footage on their Facebook page.
In the video, the man, who identifies himself as a military veteran, says that he's headed to Iowa en route to Wyoming on foot with no shoes.
...
"We've had a tough run here, it's a tough go right now for us and we recognize that the public needs us more than ever," Wood added. "And we've never claimed to be perfect, but we want to have every positive interaction that we can with the public and try to do as much good as we can while we're out there."