Vote K9 Rudo and Mr. Polo for Hero Dogs of the Year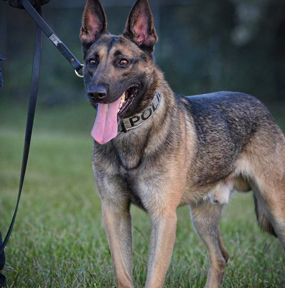 Without Rudo, it would have been four against one. 
Four suspects, wanted for armed robbery with a firearm against Harris County, Texas Sheriff Deputy George Henson.
But Rudo was there, and when the suspects tried to hide in a residential area, Rudo found them. 
Together with Deputy Henson, Rudo was able to locate and contain the suspects, establishing a perimeter and capturing the alleged robbers. 
To the men and women who serve alongside K9 officers, there is no secret or surprise that their four-legged partners are heroes. 
But Rudo's story reminds us that these dogs are heroes to the entire communities they serve. And on a February night, Rudo served bravely to not only back up his partner, but to make Harris County a safer place for its law-abiding citizens. 
Please help honor Rudo's bravery and service and vote for him to win the American Humane Association's Hero Dog Award at herodogawards.org/dog/rudo/.
In the Emerging Hero category, Mr. Polo, of Maryland, has earned your vote by giving one woman her life back.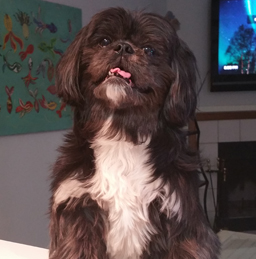 John Thompson, at the National Sheriffs' Association, adopted Polo for his wife after she was attacked by a child with disabilities at the school where she worked, sustaining disabling injuries.
The doctor warned Thompson not to let his wife withdraw within the house or be home alone, leading the longtime lawman to adopt the adorable pup, a decision he said has led to "miraculous" results.
But it wasn't just Thompson's wife who bonded with Polo.
The dog found his way into the 30-year law enforcement veteran's heart, leading Thompson to spearhead a petition to the FBI to include animal cruelty as a reportable data element within the FBI's NIBRS reporting system.
Thompson said that despite his extensive time in law enforcement, it took a "20-pound ball of love to make me see the real picture of evil."
"This little guy is a member of my family, and I will forever be grateful for him for my change,"
Thompson said. "I have pledged the rest of my life to fight animal abuse." 
You can vote for Polo at herodogawards.org/dog/polo/.
Voting for both categories is open until midnight April 27.