Cooking up a new life behind bars
Genesee County Sheriff Chris Swanson created the IGNITE program in his jail in Flint, Michigan, where inmates access online courses to earn credits toward a GED, learn a skilled trade job or take enrichment courses in everything from American Sign Language to culinary arts, which will help them gain employment after graduation. Once released, many are working in local businesses, including the auto industry and restaurants.
IGNITE, which stands for Inmate Growth Naturally and Intentionally Through Education, is a mechanism for breaking the trend of generational incarceration throughout the county while establishing education and rehabilitation as two main points of focus for the jail.
Since its public launch, the program has enrolled hundreds of students who have completed more than 19,000 hours of coursework and participated in more than 700 standardized tests. Reading comprehension and math skills have improved, and 60% of those who have taken the GED have passed.
The National Sheriffs' Association is working to offer this program to all jails across the country, with programs already launched in Minneapolis and Charlotte.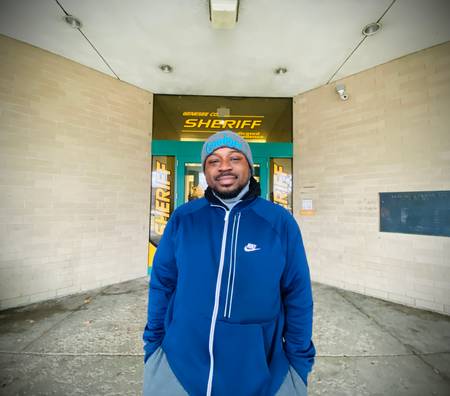 Until I was arrested, I had never run afoul of the law in my life. Thanks to a groundbreaking inmate education program by Genesee County Sheriff Christopher Swanson, however, only my military experience gave me greater life focus or opened more doors of opportunity.
My one and only arrest happened in November of 2020, but that's not where my story begins – or ends.