In Memoriam of Fred Wilson (9/14/1952 – 9/21/2020)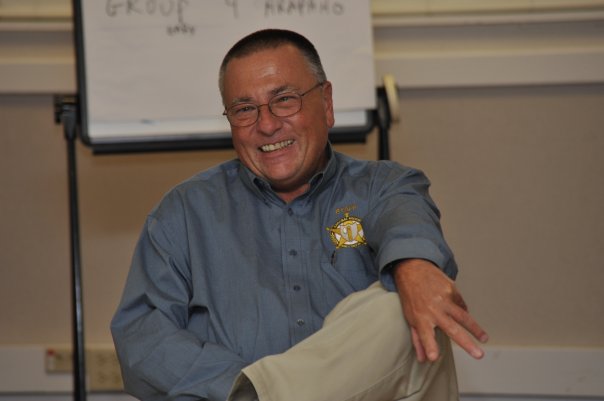 Fred Wilson passed away quietly this morning after a long struggle with illnesses.  
Fred was our Director of Training for almost 20 years, joining NSA in January of 2001 and retiring in February of 2019. Many of you last saw Fred at NSA's February 2020 Winter Conference. He had returned to visit all of us, and received a standing ovation from the Board of Directors. And many of you first met Fred at the National Sheriffs' Institute for newly-elected Sheriffs. Fred coordinated NSI for years and was for many Sheriffs their introduction to NSA.
Fred was proud to be a part of NSA in support of the Office of Sheriff. His commitment, dedication, and endless hours of labor in support of the Office were humbling, and continued even after his retirement. But Fred was so much more than NSA staff to Sheriffs and State Association Executive Directors. He was so much more than a co-worker at Headquarters. Fred was a friend, he was family to all of us.
God blessed us for only a short while with Fred Wilson, but forever with loving memories of him. May God now bless Fred.
---
Service Details:
There will be a Celebration of Life Ceremony for Fred Wilson this Thursday, September 24th, at the First United Methodist Church of Myrtle Beach, 901 N. Kings Hwy, Myrtle Beach, SC at 4pm.
In lieu of flowers, please consider a donation in remembrance of Fred to the National Law Enforcement Officers Memorial Fund's Destination Zero Program: https://destinationzero.org/.