Director's Orders: The Education of an Executive Director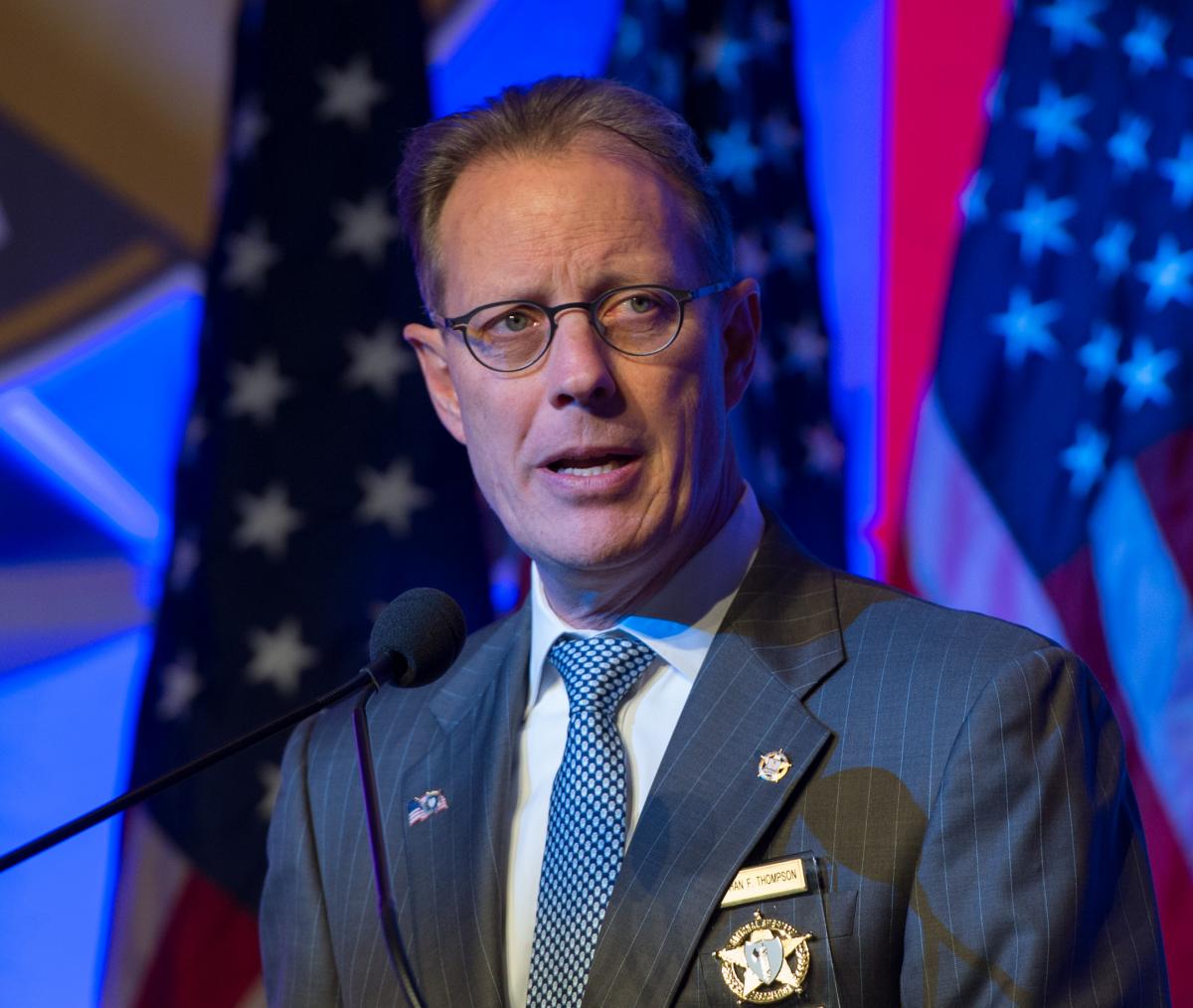 My first six months with the National Sheriffs' Association afforded me unique and engaging access to one of the great leaders of our industry, Sheriff John Aubrey. As sitting president of NSA, Sheriff Aubrey taught me three key lessons:
NSA's principles and beliefs must reflect its membership.
NSA needs to be forward leaning, with the strong commitment from its elected leaders.
NSA staff must be initiative-driven to promote and ensure NSA's rightful place in the Washington discourse.
Sheriff Aubrey's firm resolve to these principles is ensconced at the NSA. But my education had only just begun under him. It blossomed and grew under NSA's 2015–2016 president, Sheriff Danny Glick of Laramie County, Wyoming.
In our first meeting after his election, Danny reminded me of Sheriff Aubrey's lessons and added one of his own: If you can't speak publicly and with passion about doing the right thing, to support a just cause and the principles of our nation, then you are not moving the needle forward.
Sheriff Glick's unapologetic support for law enforcement and the rule of law have earned the NSA respect from supporters and admiration from detractors. With his term now completed, I mark the transition with pride, sadness, and enthusiasm.
The pride comes from Sheriff Glick's honor and support of the association. He has visited many states and done so with excitement and purpose.
The sadness is because some of his initiatives remain unfinished and our frequent candid talks will be fewer and further between.
The enthusiasm comes from knowing the man who has taken over as president for the 2016–2017 year, Sheriff Greg Champagne of St. Charles Parish, Louisiana. I am excited because he comes from a background as a tough, but fair, assistant district attorney with a love of the Constitution and America as a nation governed by law.
Sheriff Champagne has shown unwavering dedication to public service as an elected sheriff, and repeatedly demonstrated his commitment to the law enforcement community as a member of the NSA leadership. Without question, Sheriff Champagne will be as strong a national advocate for the Office of Sheriff as Sheriffs Aubrey and Glick. In fact, he already has played a vital role by making Louisiana the first state where law enforcement officers and other first responders are considered a protected class under hate-crime laws.
We at NSA are devoted to providing the support you need to do the most challenging—and rewarding—job anyone can be elected to do.