NLECAA Partners

National Partners
The American Humane Association is leading the way in understanding human-animal interaction and its role in society to protect children, pets and farm animals from abuse and neglect.  They reach millions of people every day through groundbreaking research, education, training and services that span a wide network of organizations, agencies and businesses.  
The AHA has various trainings and also offer remote and on-the-ground support with investigations and responses.
Resources
AHA Human-Animal Interaction Programs
AHA Human-Animal Interaction Professional Resources
www.americanhumane.org/animals
www.americanhumane.org/humane-intervention
 
Contact
Justin Scally, National Director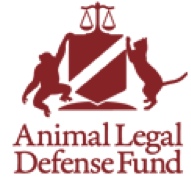 The Criminal Justice Program of the Animal Legal Defense Fund (ALDF) provides law enforcement officers and prosecutors with a full spectrum of support services to protect the lives and advance the interests of animals through the legal system.  The experienced legal team provides free legal assistance to prosecutors handling cruelty cases, works to strengthen state anti-cruelty statutes, encourages the federal government to enforce existing animal protection laws, and provides public education through seminars, workshops and other outreach efforts.  
Resources
Animal Legal Defense Fund (ALDF)
Contact
Lora Dunn, Staff Attorney

Recognizing the connection between family violence and animal abuse, the Animal Welfare Institute actively pursues partnerships with other organizations to offer resources, programs, and policies that address this important relationship.
Resources
AWI Animals and Family Violence
Contact
Mary Lou Randour, Senior Advisor for Animal Cruelty Programs and Trainingmarylou@awionline.org

The Association of Prosecuting Attorneys (APA) is a national 501(c)(3) organization made up of elected and appointed prosecuting attorneys from throughout the nation.  APA provides a national technical assistance network and has partnered with various animal welfare and other law enforcement organizations to hold an annual Animal Abuse and Fighting Summit to continue to develop ideas to combat animal cruelty and fighting.
Resources
Association of Prosecuting Attorneys 
State Criminal Animal Protection Laws
Contact
David LaBahn, President & CEO

Forensic sciences at the University of Florida had been distributed between the Colleges of Medicine, Veterinary Medicine and Liberal Arts and Sciences.  These colleges and their various sub-units have been integrated into the Maples Center resulting in several advantages. The Maples Center for Forensic Medicine is the first center in the State University System focused on Forensic Medicine. It uniquely provides medicolegal capabilities for education, research, service and outreach for the benefit of university students and faculty, forensic science professionals, local, state and federal law enforcement agencies, and citizens of the State of Florida. The Maples Center for Forensic Medicine works cooperatively with other programs to integrate cross-disciplinary knowledge in all areas of the forensic sciences.

The Humane Society of the United States (HSUS) is the only organization with the nation's leading experts on dogfighting, cockfighting, puppy mills and illegal animal cruelty.  They provide law enforcement with a team of investigators; a fully equipped rescue response team; comprehensive shelter services for rescued animals; puppy mill and animal fighting tip lines; a $5,000 reward for the arrest of animal fighters and illegal puppy mill operators; a mobile forensic animal crimes lab; free law enforcement training on cruelty and fighting investigations; and the nation's most extensive database of puppy mill operations and animal fighting suspects. 
Resources
Resources for Cruelty, Fighting, and Puppy Mills
Contact
Ashley Mauceri, Manager of Animal Cruelty Response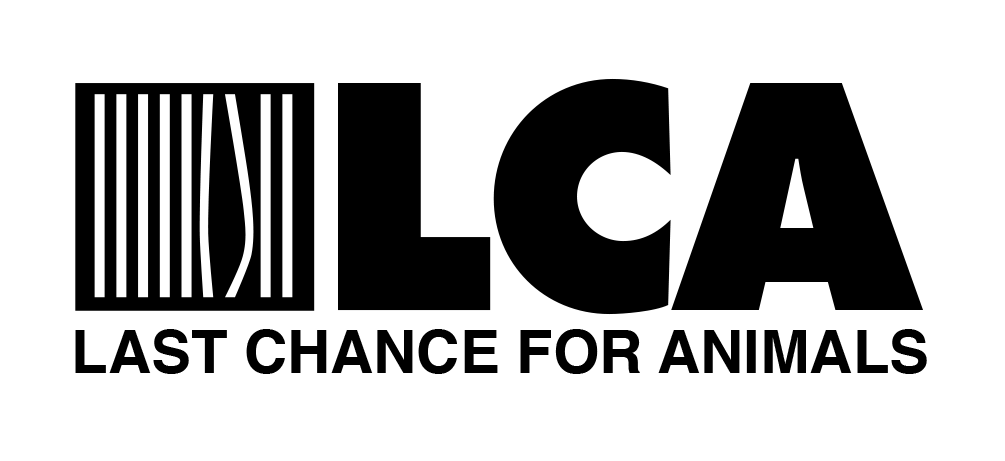 Last Chance for Animals (LCA) is a national, non-profit organization dedicated to eliminating animal cruelty through education, investigations, legislation, and media attention. The organization believes that animals are highly sentient creatures who exist for their own reasons independent of their service to humans; they should not be made to suffer for the latter.
Resources
LCA Sam Simon Special Investigations Unit
Contact
Chris DeRose, Founder of Last Chance for Animals
Michigan State University Animal Legal & Historical Web Center
The Animal Law and History Web Center is a project of the Michigan State University College of Law, under the editorship of Professor David Favre and Rebecca Wisch. The goals of the Center are: to provide a Web Library of legal and policy materials as relates to animals; to provide expert explanation of the materials for both the lawyer and the non-lawyer; and, to provide an historical perspective about social and legal attitudes toward animals, and how we got to our present perspective. The site contains a comprehensive repository of information about animal law, including: over 1200 full text cases (US, historical, and UK), over 1400 US statutes, over 60 topics and comprehensive explanations, legal articles on a variety of animal topics and an international collection.
Resources
Contact

The National Animal Care & Control Association (NACA) was formed in 1978 for the express purpose of assisting its members to perform their duties in a professional manner. We believe only carefully selected and properly trained animal control personnel can correct community problems resulting from irresponsible animal ownership. NACA's purpose is to preserve the Human/Animal Bond by insisting on responsible animal ownership.
 
Resources
Contact
George W. Harding, IV  MBA CAWA
Executive Director

The National Canine Research Council is committed to preserving the human-canine bond.  They publish, underwrite, and reprint accurate, documented, reliable research to promote a better understanding of our relationship with dogs. The NCRC makes grants to universities, independent research organizations and independent scholars.  They also conduct their own research on contemporary issues that impact the human-canine bond, including the dynamics of popular attitudes toward dogs and canine aggression; public health reporting on dog bites; public policy concerning companion animals; and media reporting on dogs.
Resources
National Canine Reasearch Council
When Dogs and Police Meet:  New Series of videos to Keep Everyone Safe
Contact
Elizabeth Arps, Manager of Research and Public Policy Services

The National Children's Advocacy Center (NCAC) models, promotes, and delivers excellence in child abuse response and prevention through service, education, and leadership
Child Abuse Library Online (CALiO)- NCAC Professional Bibliographies provides guides to the literature for practitioners working with children and adolescents who have been sexually, emotionally or physically abused
NCAC hosts two national conferences: the National Symposium on Child abuse and the National Conference on Child Sexual Abuse and Exploitation Prevention
The NCAC Training Center, Huntsville, AL, is one of the leading providers of quality training for professionals working with abused children and their families.  Training sessions are available On Campus, Online, Customized Training- On Location, and through a professional conference 
Resources
Child Abuse Library Online (CALiO)
Contact
Chris Newlin, Executive Director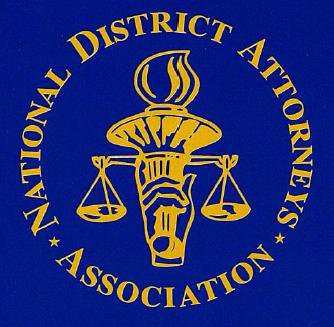 The National District Attorney's Association represent the views of prosecutors to influence federal and national policies and programs that affect law enforcement and prosecution.  The National Center for the Prosecution of Animal Abuse (NCPAA) is a program of the NDAA, along with the American Society for the Prevention of Cruelty to Animals (ASPCA) and Animal Legal Defense Fund (ALDF), to educate and train prosecutors and allied professionals on the effective handling of animal cruelty and neglect cases, including cases involving the co-occurrence of animal abuse and violence to people.  
Resources
National District Attorney's Association
National Center for Prosecution of Animal Abuse (NCPAA)
Contact
Allie Phillips, Director

The National Link Coalition was formed in 2008 as an independent collaboration among law enforcement, prosecution, child abuse, domestic violence, animal welfare, elder abuse and veterinary organizations. Our mission is to promote and disseminate research, public policy, programming, and public awareness of how animal abuse is linked with other forms of family and community violence. We emphasize multidisciplinary approaches leading to more effective prevention, protection and prosecution. 
Resources
Contact
Phil Arkow, Coordinator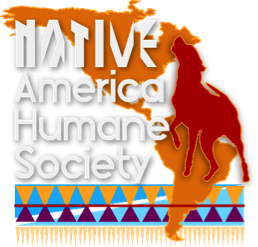 The Native America Humane Society's mission is to restore the Native tradition of honoring all beings by providing information, support, and resources for animal protection programs in Indian country. 
Resources
Contact
Diana Webster, President and Founder
Local Partners

The Arizona Coalition for Equines (ACE) is committed to enhancing the lives of all equines in Arizona through education and assistance to the owners, and when necessary, the prosecution of persons who commit acts of cruelty against equines contrary to existing laws. 
Resources
Arizona Coalition for Equines Education
Contact
Michael Duffy

The Humane Society of Southern Arizona is a full-service animal welfare organization.  In addition to caring for homeless pets and finding them homes, HUSSA also provides low cost spay and neuter services, low cost vaccinations, and an extensive education and outreach program to teach the importance of humane treatment and proper care of pets. 
HSSA is a founding member of the Animal Cruelty Taskforce of Southern Arizona.  Their animal cruelty investigator works hand-in-hand with law enforcement to provide a seamless response to cruelty calls. Services through this branch of the department include professional training seminars, public outreach, law enforcement support services, emergency medical care and fostering for abused animals, and evidence collection. 
Resources
Humane Society of Southern Arizona, Services
Humane Society of Southern Arizona, Education
Animal Cruelty Taskforce of Southern Arizona
Animal Cruelty Taskforce of Southern Arizona, Education and Local Resources
Arizona State Law; Animal Cruelty, Ownership and Liability Issues
Contact
Michael Duffy

Group for the Study of Violence Towards Humans and Animals (GEVHA) and Association of Police Officers for Animal Defense (APDA) are organizations specialized in interpersonal violence and animal abuse & policing based in Spain.  They provide academic courses and research on The Link and specific training. The organizations also serve as consultants for Police Agencies and Government agencies.  
Resources
Training for Law enforcement regarding Animal Abuse and Interpersonal Violence & Dog Encounters Policía Local de Zaragoza 
Criminal Profiling Conference in Barcelona
Contact
Dr. Nuria Querol Vinas MD, President
Officer Sonia Pujol, President

The San Bernardino County Illegal Animal Fighting and Abuse Task Force is a multi-disciplinary collaboration designed to promote community awareness, education and prosecution of animal fighting and abuse in San Bernardino County.
This organization currently offers training in November of each year—this year a two day POST and MCLE training in Ontario, CA. 
Resources
Contact
Claudia Swing, Chief, Bureau of Administration

spcaLA is an independent, nonprofit animal welfare organization serving Southern California.  Donations run programs and services including Cruelty Investigation, Disaster Animal Response Team, Humane Education and a variety of shelter services. 
Resources
Animal Cruelty Info for Law Enforcement
FAQ on HE about what is Animal Cruelty
Serial killers and Animal Abuse
Contact
Madeline Bernstein

The Dumb Friends League is the largest community-based animal welfare organization in the Rocky Mountain region.  DFL rescues abused animals; investigates cases of cruelty and abuse; provides shelter, veterinary care, and behavior and training programs; adopts animals to new homes; reduces pet overpopulation through mobile spay and neuter projects; offers learning opportunities for the public; and educates children and adults about animals and their needs. 
Resources
The Link Between Animal Abuse and Human Violence
Contact
Laura Embleton

The George Washington University Animal Law Program
The Animal Law focus area at GW Law provides an exceptionally broad range of educational and practical opportunities for law students while also providing pro bono services and support to the District of Columbia government, humane organizations, and community groups working to strengthen the protection of animals.  GW Law offers instruction both in existing law and in the promotion of animal protection and welfare through legal reform.
Services offered: outstanding curriculum, annual conferences, a specialized field placement program that offers students opportunities to gain actual experience advocating on behalf of animals, an in-house program that allows students to affect change through legislative and regulatory avenues, scholarship opportunities to support students committed to the legal protection of animals, and a robust student chapter of the Animal Legal Defense Fund.
Resources
Contact
Joan Schaffner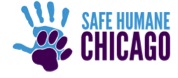 Safe Humane's mission is to create safe and humane communities by inspiring positive relationships between people and animals.  They are an alliance of non-traditional partners that recognize the connections between animal abuse and interpersonal violence and the benefits of the human-animal bond. Safe Humane's programs focus on education, advocacy and second chances.
Resources
Veterans Advancing Lives of Rescues (VALOR)
Contact
Cynthia Bathurst, Executive Director
The Baltimore County State's Attorney's Office Animal Abuse Unit was created to address animal abuse and ensure that cases are prepared for prosecution, with a goal to link agencies involved in investigating animal abuse.  The Animal Abuse Unit works directly with Baltimore County Police and Baltimore County Animal Services to ensure that the victims of animal abuse are given a voice. 
Resources
The Baltimore County State's Attorney's Office
For training inquiries or if you need additional help or advice contact: bacofightsanimalabuse@gmail.com
Contact
April Doherty
adoherty@baltimorecountymd.gov
Adam Lippe

The Promise is a nonprofit organization comprised of individuals who currently or previously worked in the veterinary field.  They are working to create a database of people who work in the field to provide more community outreach.  
Resources
Contact
Laurie Kydon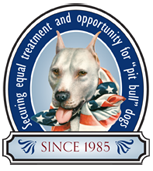 The Animal Farm Foundation is designed to secure equal treatment and opportunity for "pit bull" dogs and the organizations working on their behalf.  Their programs and services include an animal shelter, free internships for animal welfare professionals, educational resources, and grant opportunities. 
Resources:
Changing Perceptions: "Pit Bull" Dogs in Your Community Webinar
Contact
Stacey Coleman, Executive Director

Since 1883 the Capital Area Humane Society has been sheltering homeless animals, fighting animal cruelty and neglect, and offering programs to address the needs of animals in our community.  We are the lead animal law enforcement agency for Franklin County, with our humane agents working 365 days a year investigating over 6,000 annual reports of animal cruelty, neglect and abandonment.  The Capital Area Humane Society provides Adoptions (cats, dogs, rabbits and pocket pets), Animal Cruelty Investigations, the Animal Support Center for homeless animals or those in danger of becoming homeless, STEPS volunteer program, and  Safe Haven for Pets (for pets in homes experiencing family violence).  Learn more about all of our programs and services at www.cahs-pets.org.
Resources
Contact
Kerry Manion, Chief Humane Agent
Capital Area Humane Society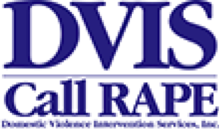 Domestic Violence Intervention Services, Inc. (DVIS)/Call Rape, a Tulsa Area United Way agency, provides comprehensive intervention and prevention services to men, women, and children affected by domestic and sexual violence.  Their mission is to rebuild lives through advocacy, shelter, counseling, and education.  The DVIS is currently building a new emergency shelter for domestic violence survivors what will include a kennel.  
Resources
Contact
Donna Mathews, Associate Director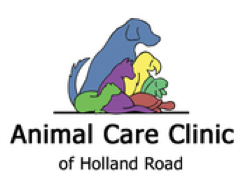 The doctors and staff at Animal Care Clinic of Virginia Beach are committed to providing pets the highest standard of care through all their life stages. American Animal Hospital Association (AAHA) accredited.
Resources
Contact
Andrew Silverstone DVM, Veterinarian

The Seattle Animal Shelter is the Municipal Animal control Agency for the City of Seattle.  It is responsible for enforcing the laws and codes involving animals within with city of Seattle.   
Resources
Contact
Ann Graves, Manager of Field Services
If your organization would like to be considered as National or Local Partner of the Center, please provide NSA with a short bio of your organization and a link to all your resources and trainings available to law enforcement. Additionally, we will need a logo of your organization. Email the information and logo to crider@sheriffs.org