Report: Policy on inmate healthcare leads to poor health outcomes, increased reoffending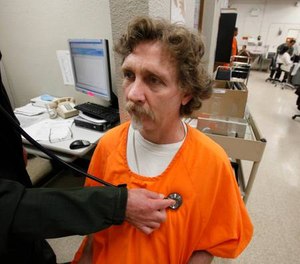 WASHINGTON — A report by the National Association of Counties (NACo) and National Sheriffs' Association (NSA) found that the Medicaid Inmate Exclusion Policy (MIEP), which takes federal healthcare benefits away from those who have been admitted to jail, leads to poor health outcomes and increased reoffending. 
The NACo-NSA Joint Task Force report provides a pre-trial population overview, their healthcare needs and how they're currently receiving healthcare. It provides recommendations and best practices for policy makers, local governments and justice systems. 
The report also details the implications of MIEP, which takes away benefits such as Medicaid, Medicare and the Children's Health Insurance Program (CHIP) for juveniles upon admission. The policy, according to the report, doesn't recognize the difference between pre-trial and convicted detainees.