SwabTek and National Sheriffs' Association Equip Sheriffs with Narcotics Detection Tests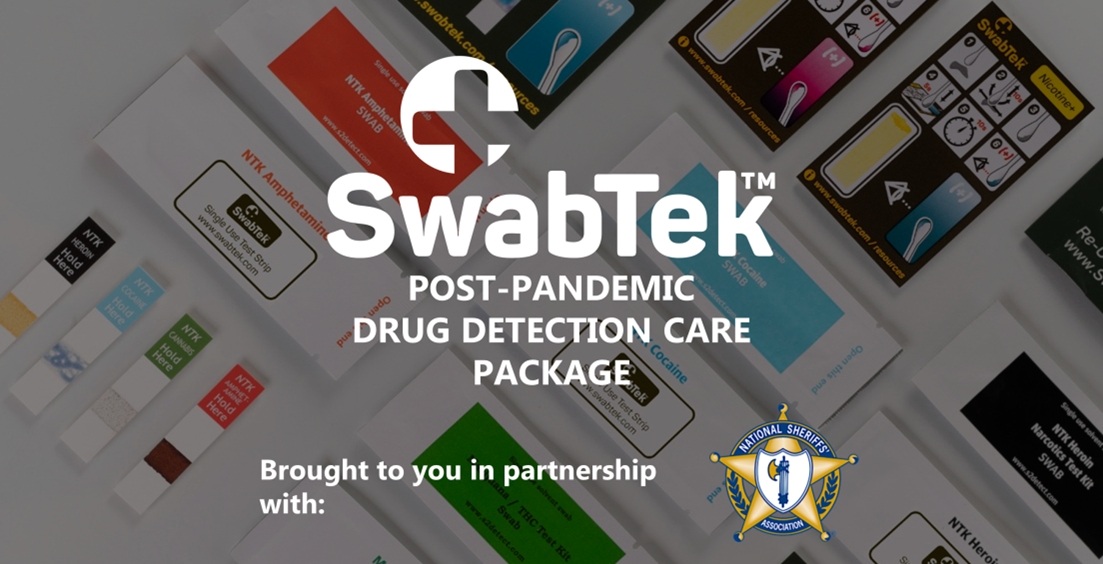 The National Sheriffs' Association (NSA) has joined SwabTek's Post-Pandemic Drug Detection Care Package initiative, designed to equip Sheriff's offices across the country with the tools they need for drug detection efforts as the country starts to recover and reopen from the pandemic.
SwabTek manufactures the world's only dry reagent detection tests for narcotics and explosives, serving law enforcement, educators, and security professionals around the world.
Through this partnership, SwabTek will provide a Care Package of their detection tests to NSA-member sheriff's offices nationwide. Each Care Package includes a variety of SwabTek narcotics test kits to help Sheriffs equip their officers with these invaluable tools, free of charge. SwabTek is targeting the most prominent drugs of abuse through this program by offering tests to assist with the detection of Fentanyl, Amphetamines, Heroin, and Cocaine. The initiative will provide much-needed detection technology to forensics and patrol officers facing unknown substances in the field.