Educational Partnerships
We've partnered with Wiley's Partner Plus program to offer NSA members tuition discounts to a selection of schools - learn more here.

---
Columbia Southern University | Trident University | Ashford University | Waldorf University | Herzing University | California Southern University | Bethel University | University of Louisville | Wiley Partner Plus Program
---
Partner since 2006.
National Sheriffs' Association Tuition Discounts
Members of the National Sheriffs' Association, along with their spouses and children, can receive a 10% tuition discount at Columbia Southern University, an online university with unlimited possibilities. To take advantage of this discount, please submit your application and enrollment forms via the National Sheriffs' Association page on the CSU website.
View all online degree programs
Discounts for NSA Members
10% tuition discount
No application fee ($25 Value)
Exceptional Service
Beginning with your initial contact, you'll find that our personalized service is second to none. Faculty and staff are dedicated to the principle that it is only through your success that we succeed. We are available to assist you with information from the application process to graduation requirements.
CSU Book Grant
Textbooks are provided at no cost through CSU Book Grant as long as the student successfully completes the course.
Flexible Learning
Forget the days of scheduled online sessions and on-site test taking! At CSU, coursework can be completed at times that are most convenient for you. Faculty and staff offer flexible individualized instruction designed to provide each student with the guidance and support necessary for successful course completion.
No Entrance Exams Required
CSU does not require minimum entrance scores for the ACT, SAT, GRE or GMAT to be accepted for admission into our programs.
Get started today at https://www.columbiasouthern.edu/
---

Partner since 2010.
National Sheriff's Association Partnership Benefits
Members of the National Sheriffs' Association and their immediate family receive the following discounts at Trident University International (TUI).
20% discount on tuition for Undergraduate programs
26% discount on tuition for Graduate programs
11% discount on tuition for Doctoral programs
Additional partner benefits include:
Earn a quality degree from a Regionally Accredited University – Accredited by Western Association of Schools and Colleges (WASC) Senior College and University Commission 
No technology fees
No cost to vast library of resources
Deferred billing for up to 45 days
Specialized Advisors to work with partner's students
Flexibility:
Our 100% online programs in Business Administration, Education, Health and Human Services and Information Systems are designed for professional adults seeking to advance in their careers, while balancing work and family commitments. With monthly starts you can FASTRAC your degree and take your educational journey further than you thought possible.
Value:
Trident understands that higher education is the single most important investment a student will ever make. Trident offers high quality online degrees for adult learners at a cost that ranks well below the national average
EdActive Learning:
Our learning model focuses on real-world problem solving to better prepare for today's workforce demands, rather than reaction and repetition. Our coursework builds on a student's prior knowledge and experience to solve complex, relevant issues.
We offer over 22-degree options with over 65+ concentrations in areas such as criminal justice, homeland security, cyber security, emergency and disaster management, and more. 
Get started now by accessing www.trident.edu/national-sheriffs-association, or call 855-290-1611 to get started on completing your degree.
 
---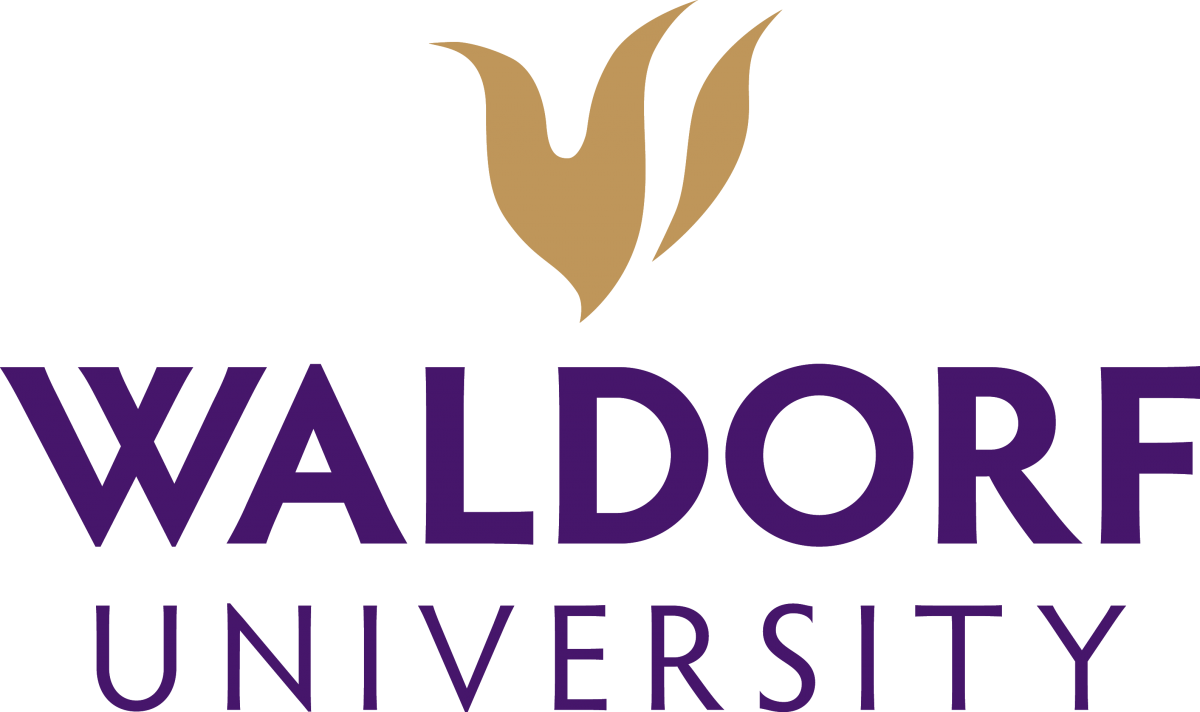 Partner since 2010
For more than 100 years, Waldorf University has provided academic excellence to thousands via its traditional programs. Based in Forest City, Iowa, Waldorf offers regionally accredited residential and online degree programs. The online programs, taught by an intelligent and caring faculty who value the student's success, feature popular career fields such as organizational leadership, criminal justice, communications, homeland security, emergency management and more.
View all Online Degree Programs
Discounts for NSA Members
10% tuition discount
No application fee ($25 Value)
Waldorf Book Grant
Textbooks are provided at no cost through Waldorf Book Grant as long as the online student successfully completes the course.
No Scheduled Online Sessions
There are no group projects and courses are totally asynchronous. Study offline anytime and anywhere that works best for you and simply log back on to submit the prepared assignments by the due date.
Certificate Programs
From criminal justice to business administration to psychology, we offer a multitude of regionally accredited online certificate programs designed to enhance your career options.  The flexibility of these programs allows you to take classes on your schedule, when and where you want.

Partner since 2011.
Herzing University is a recognized educational partner of the National Sheriffs Association and offers exclusive benefits to its members and all sworn law enforcement professionals.
Scholarships
Badge-to-Grad Scholarship Award
​Sworn law enforcement professionals and corrections officers are eligible to receive a tuition reduction scholarship of nearly 50% for most undergraduate programs. They are also eligible for a tuition reduction scholarship of almost 20% on graduate degrees.
NSA Member Scholarship Award
For those NSA members who are not sworn, Herzing University offers a 10% tuition reduction scholarship on all undergraduate and graduate programs. This benefit applies to the immediate family of all NSA members.
To learn more about the scholarship options call toll free (866)255-7607.
Credit for Academy Training & Prior Learning
Herzing University can grant up to 32 semester credit hours for your academy training and will perform a FREE non-committal evaluation of previous college experience and military transcripts to determine if additional transfer credits are available.
Additional Benefits for NSA Members and Their Immediate Family
No application or enrollment fees
A dedicated admissions team and support from career development specialists
To learn more about the scholarships, credit for academy training and additional benefits call toll free (866)255-7607.
Area

Diploma

Associate

Bachelor

Master

Continuing

Education

Certification

Exam Prep

Public Safety

 

x

x

 

 

 

Business

x

x

x

x

x

 

Technology

 

x

x

x

x

x

Healthcare

x

x

x

x

x

x

Design

 

x

x

 

 

x
About Herzing University
Forty-seven years and 40,000 alumni speak to the quality and consistency of Herzing University.
With twelve physical locations and an online campus, Herzing University delivers education with a focus on flexibility. Students can attend classes exclusively on campus, online, or a combination of both.
Accreditation
Herzing University is accredited by the Higher Learning Commission and is a member of the North Central Association. The Higher Learning Commission can be contacted at http://www.ncahlc.org or 800-621-7440.
Locations
 

Online

 

Akron

Atlanta

Birmingham

Brookfield

Kenosha

Madison

Minneapolis

New Orleans

Omaha

Orlando

Toleda
Akron Institute of Herzing University, 1600 S. Arlington Street, Suite 100, Akron, OH 44306 - OH REG # 04-01-1704T
Herzing University Toledo – 5212 Hill Avenue, Toledo, OH 43605 – OH REG# 08-09-1874B
To learn more about the scholarships, credit for academy training and additional benefits call toll free (866)255-7607.

Partner since 2011
California Southern University is honored to be the newest educational partner of the National Sheriffs' Association and to serve its members by providing them with greater access to affordable, quality online higher education. 
Members of the NSA will receive many benefits as students of CalSouthern, including 100-percent online learning, one-one-one faculty mentoring, flexibility, and affordable tuition.  
Members will also receive a 10-percent NSA member tuition discount.    
Benefit from career-relevant degree and certificate programs: 
CalSouthern is an accredited university that offers online degree and certificate programs in business, psychology and law.  Study areas include criminal and juvenile justice, criminal law, leadership, ethics, management, supervisory management, human resources, domestic relations, and the psychology of violence and trauma.  CalSouthern serves students at the bachelor's, master's and doctorate level.   Doctorate degrees include the Doctorate of Business Administration, the Doctorate of Psychology and the Juris Doctor within the School of Law.  
 
Receive unbelievable one-on-one faculty mentoring: 
Faculty are gifted educators as well as leaders in their fields who will mentor students with one-on-one, personalized instruction. Students receive prompt attention, and CalSouthern prides itself on the level of accessibility students have with its faculty and professional staff.
 
Enjoy flexibility that enables learning on your own schedule:  
Certificate and degree programs are affordable and delivered 100-percent online and 100-percent asynchronous meaning that students are able to complete every aspect of their coursework on their own schedules.  CalSouthern offers monthly enrollments and flexibility around its eight-week course terms so students can make steady progress towards their degree at the pace that works best for them.
 
Save time and money:
NSA members will receive a 10-percent tuition discount through this partnership. CalSouthern will also work with you to maximize the value of your transfer credits and save you time and money.  Up to 90 transfer credits may be applicable towards our bachelor degree programs.
For more information or to speak with an enrollment advisor, contact 1-800-477-2254 and mention the code: NSAMember.
About California Southern University: CalSouthern has a long history of educating adult learners worldwide with practical certificate and degree programs in areas that directly affect professional performance.  CalSouthern is committed to being the school of choice for professionals who are seeking the very best in online education, while maintaining its commitment to making its courses and programs accessible and affordable to those with busy schedules and tight budgets.  
CalSouthern is accredited by the Distance Education and Training Council (DETC).  The Accrediting Commission is listed by the U.S. Department of Education as a nationally recognized accrediting agency and is a recognized member of the Council for Higher Education Accreditation.
Contact information: California Southern University, 930 Roosevelt, Irvine, California, 92620

Partner since 2012
At Bethel University College of Criminal Justice you have the convenience of online courses through our Virtual Campus, with a schedule structured for working adults. We understand the unique pressures facing working professionals, and we design our programs with this in mind. 
Because You Serve, You Deserve To:
 
Be Rewarded
College credit for your training

Textbooks are included in tuition

An Apple iPad is provided to every student

Military discount rate available

Tuition Assistance & other veterans benefits accepted
Be Respected
Attend anytime, anywhere; classes are completely online

Instructors are experts in the field with real experience as criminal justice professionals

Personal academic advisors partner with students to ensure success

Some students can finish their degree in as little as 18 months
Be a Leader
Use your education to advance in your career

Bachelor and Master degrees are available
Bethel University College of Criminal Justice
855-202-6385
---
Partner since 2014
The Department of Justice Administration at the University of Louisville (UofL) offers a scholarship for all members of the National Sheriffs' Association (NSA) who qualify, when they enroll in the Master of Science in Criminal Justice online program at UofL. The scholarship represents 15% of the tuition per credit hour rate for the online programs.
To be considered for the scholarship, applicants must be current members of NSA and maintain their membership in good standing throughout the duration of the academic program.
To receive the scholarship benefits, NSA members must apply to the online criminal justice graduate program at UofL. Upon acceptance and successful enrollment, students must contact the Justice Administration department at UofL to process their scholarship application.
Discounts & Benefits for NSA Members
15% tuition discount
No application fee
No technology fee
No GRE*
*Applicants who have earned a master's degree or a minimum of 12 applicable graduate credit hours from a regionally accredited institution are eligible for a GRE waiver.
Learning Excellence
The University of Louisville (UofL) is a state-supported and nationally-recognized research university, regionally accredited by SACS and a proud member of ACC (Atlantic Coast Conference). UofL's achievements in sports and academics, research and innovation make our university the institution of choice for students residing in the U.S. and around the world.
The Justice Administration department at UofL extends the university's mission by offering high quality educational programs in criminal justice. To meet the needs of our adult learners, we offer our programs in a flexible format, online and on campus. Our online programs include a Bachelor's in Science in Criminal Justice and a Master of Science in Criminal Justice. A doctoral program is also available on campus only.
Our faculty and staff are professionals with extensive expertise in their field and are ready and eager to help you achieve your professional and personal goals through advanced education. At every step of the way, from admission to graduation, our team provides customized guidance on an individual basis, so you are knowledgeable about the learning process and you have all the tools necessary to stay on track and graduate on time.
Our Master's in Criminal Justice innovative curriculum and award-winning faculty provide an educational experience you won't find anywhere else. The core curriculum focuses on criminal justice system, theories of crime and delinquency, legal issues in criminal justice, and advanced statistics and research methods. You can also choose from several elective courses that allow you to gain specialized knowledge in areas such as emergency management, capital punishment, homeland security and computer applications in criminal justice.
Our accelerated online course format in our master's program is structured on 6-week terms, so you can take one course at the time and focus on the specialized materials you are studying. Throughout each course, your professor is available to answer course questions, provide guidance and learning resources or facilitate group projects and discussions.
Join our global learning community at UofL and prepare for career and personal success.