LEO Safety/Below 100: Trainings and Tools
Below 100: Become a Trainer
---
C.O.P.S. Training: Traumas of Law Enforcement
Each year, Concerns of Police Survivors (C.O.P.S.) provides training to America's law enforcement agencies on how to appropriately respond to officers and their families affected by line-of-duty traumas through the "Traumas of Law Enforcement" trainings.  At these trainings, instructors will present information that is important to America's law enforcement agencies regarding appropriate response to line-of-duty death, disability, critical incidents, and police suicide.
---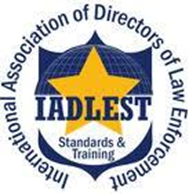 International Association of Directors of Law Enforcement Standards and Training (IADLEST): FREE Below 100 Training and Technical Assistance
IADLEST has been awarded a project by the National Highway Traffic Safety Administration (NHTSA). The project provides free training and technical assistance for law enforcement agencies throughout the nation implementing the Below 100 Training Program.