Traffic Safety: Distracted Driving
Anything that takes attention away from driving can be a distraction with potentially fatal results.
NHTSA reports that in 2018, 2,841 people were killed and an estimated additional 400,000 people injured in motor vehicle crashes involving distracted drivers. Read more about distracted driving crash stats here.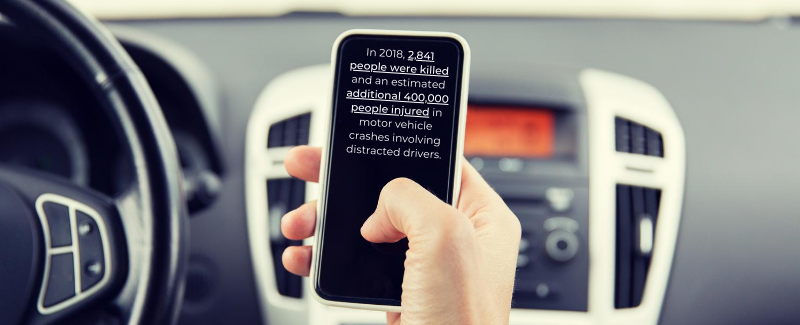 NSA is working to support law enforcement officers with the training and tools necessary to reduce the number of crashes caused by distracted drivers. 
RESOURCES
---
NSA PARTNERS