Aggressive Driving/Speeding Laws & Data
Highway Loss Data Institute (HLDI): Yearly Fatality Statistics
In 2018, speeding was a factor in 26 percent of motor vehicle crash deaths. Speeding has been a factor in more than a quarter of crash deaths since 2009. Speeding is defined to include crashes in which the driver was issued a traffic citation for speeding or in which driver-related factors included driving too fast for conditions, racing or exceeding the posted speed limit.
---
CDC: Automated Speed-Camera Enforcement
Automated enforcement is used in some jurisdictions to reduce red-light running and speeding. . . . Speed cameras, also called photo radar or automated speed enforcement, operate similarly, recording a vehicle's speed using radar or other instrumentation and taking a photograph of the vehicle when it exceeds a threshold limit. NHTSA and FHWA have released speed camera enforcement program and operational guides with information on problem identification and program planning, communications strategies, obtaining community and other stakeholder support, processing of violations, and program evaluation ([NHTSA, 2008i]; [FHWA and NHTSA, 2008]). (UNC Highway Safety Research Center, 2011, p. 3-12).
---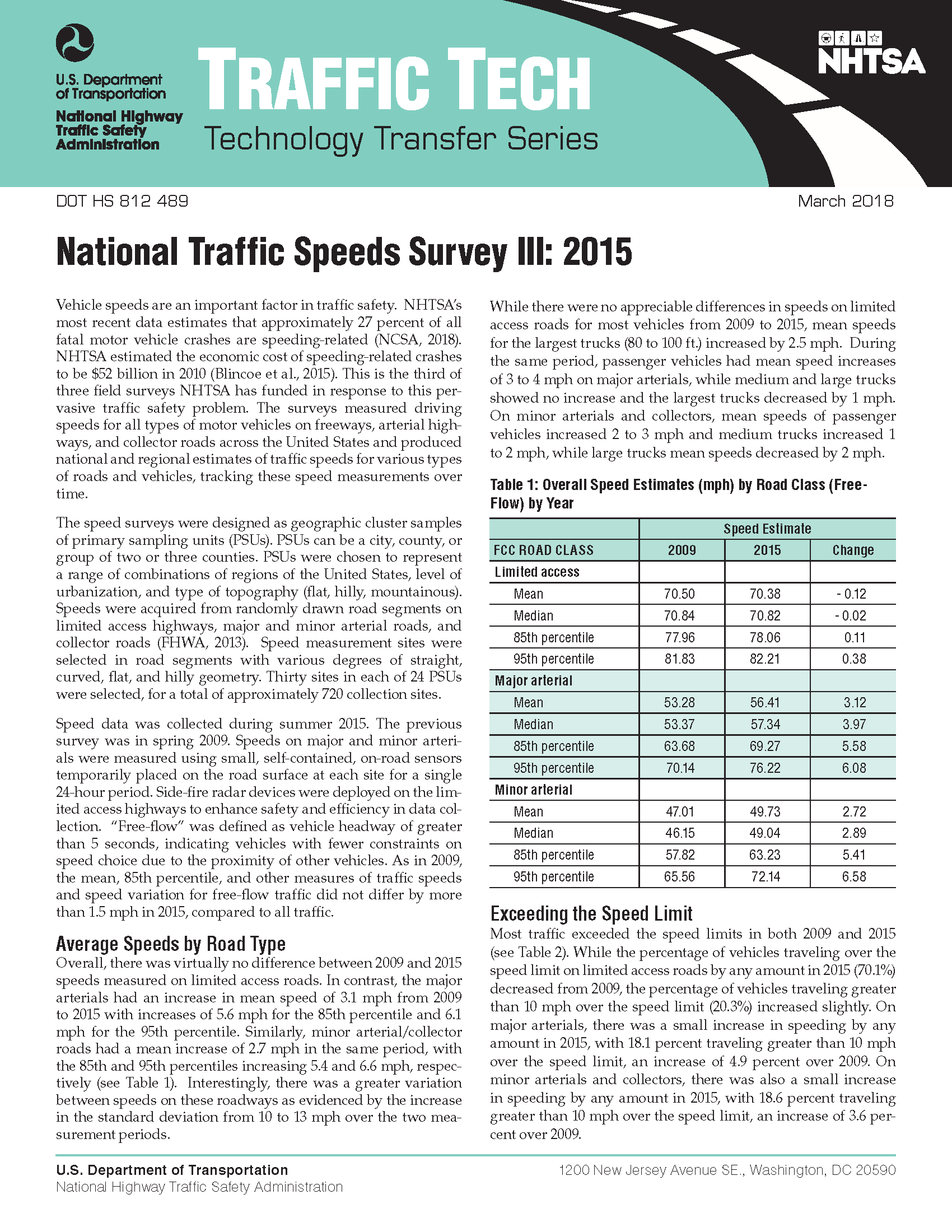 USDOT National Transportation Library: National Traffic Speeds Survey III
This is the third of three field surveys NHTSA has funded in response to this pervasive traffic safety problem. The surveys measured driving speeds for all types of motor vehicles on freeways, arterial highways, and collector roads across the United States and produced national and regional estimates of traffic speeds for various types of roads and vehicles, tracking these speed measurements over time. 
---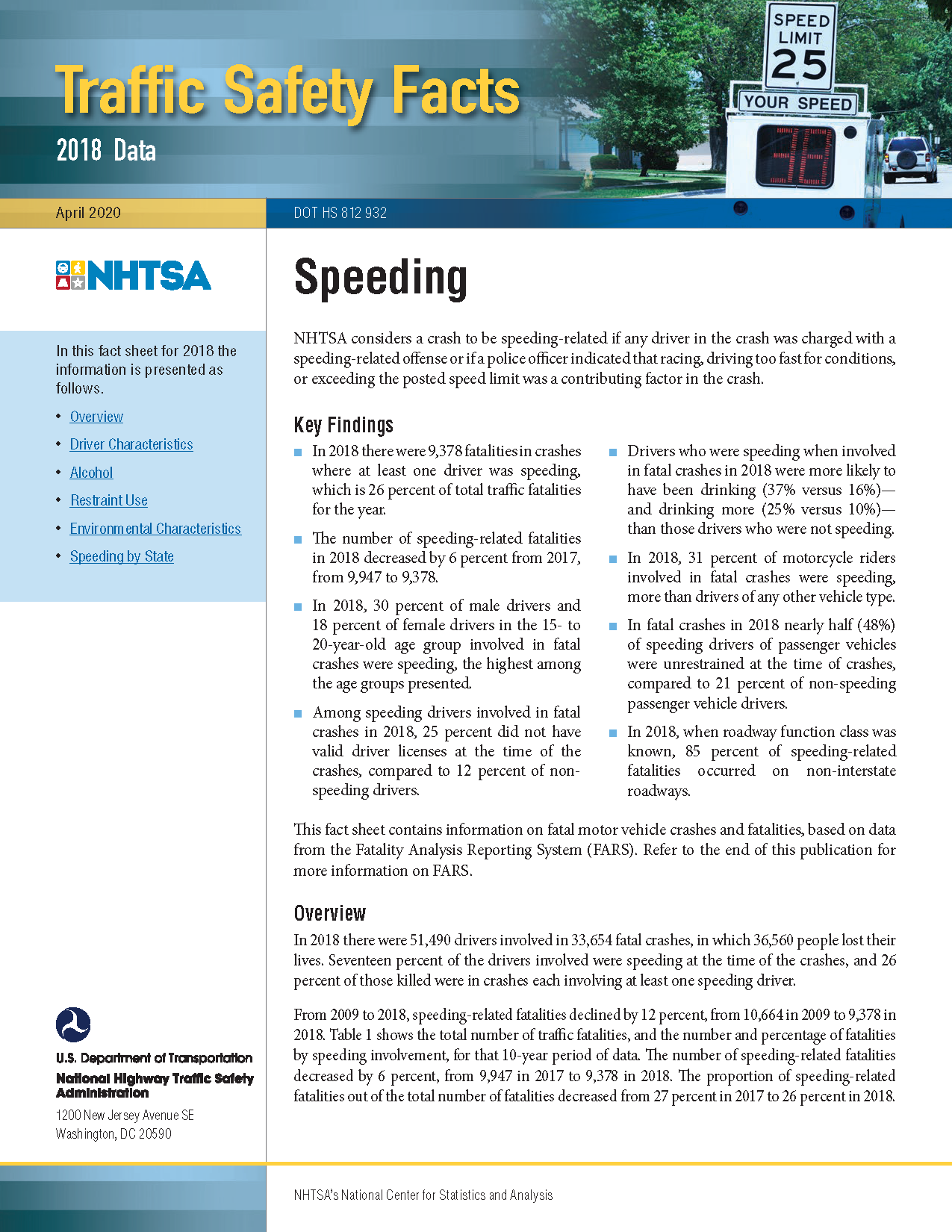 NHTSA Traffic Safety Facts: Speeding
NHTSA considers a crash to be speeding-related if any driver in the crash was charged with a speeding-related offense or if a police officer indicated that racing, driving too fast for conditions, or exceeding the posted speed limit was a contributing factor in the crash.
This fact sheet contains information on fatal motor vehicle crashes and fatalities, based on data from the Fatality Analysis Reporting System (FARS). Refer to the end of this publication for more information on FARS.
---
NHTSA Conforming Products List: Speed Measuring Devices
The Conforming Product List (CPL) is a document of the National Highway Traffic Safety Administration; United States Department of Transportation informs which speed measuring devices are eligible for purchase using Federal highway safety grant funds, based on the device having been subjected to, and meeting or exceeding the technical specifications for Radar and Lidar devices maintained by NHTSA.
---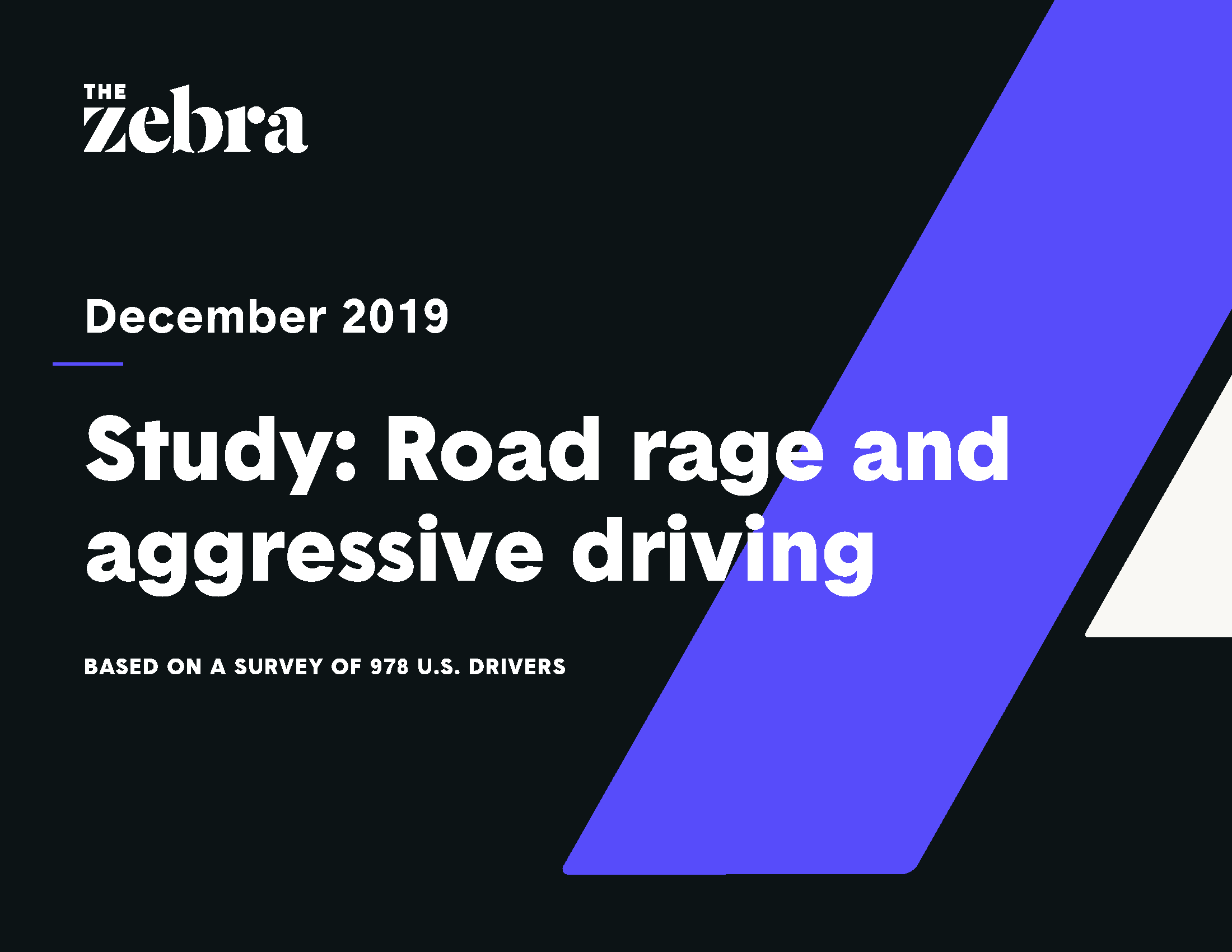 The Zebra: Study - Road Rage and Aggressive Driving
The Zebra is the nation's leading insurance comparison site and an independent source for auto insurance quotes, consumer education, and original research about the insurance industry and forces impacting it – including potential risks like aggressive driving and road rage.